Comayagua, Honduras — At the end of 2020, Honduras was battered by hurricanes Eta and Iota, one after another. Over 4 million people were affected by the storms, and rural communities across the Central American country lost their crops and their livelihoods as a result.
"From the year 2000 onwards we have felt the effects of climate change in my community with droughts and hurricanes that flood all our crops," Rigoberto García, a leader from a farming community in Honduras, told Latin America Reports in late March during our visit to the country.
García's community, which belongs to the Mesoamerican Lenca ethnic group, is located on Los Cedros hill in the southwestern La Paz department.
The poverty-stricken communities in the area mostly rely on subsistence farming to live, and on occasion sell their crops of corn or beans in nearby markets. The little income they bring in is spent on fertilizer, clothing and basic goods.
"Due to lack of money, here we dedicate ourselves mainly to planting to survive and feed our families. I try to promote the work on my plot, but sometimes it is very difficult," explained García.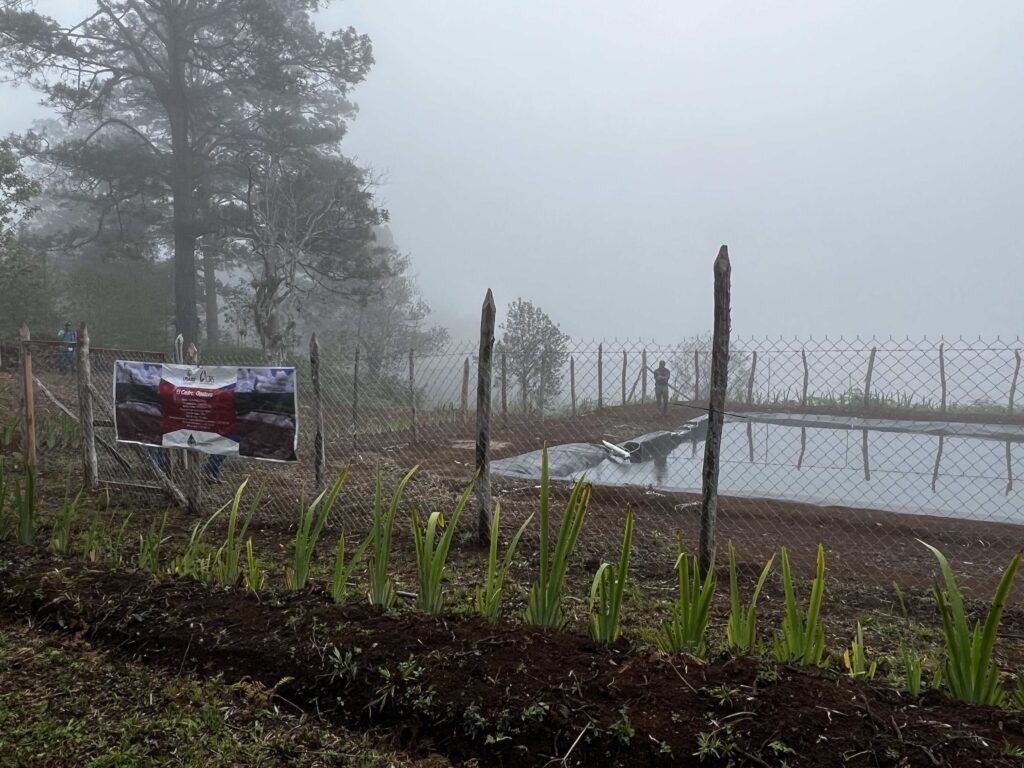 Honduras has one of the highest levels of economic inequality in Latin America and a per capita income of $2,271, according to World Bank figures.
In July 2022, Honduras' National Institute of Statistics (INE) reported that 73% of the population is poor and that 53% lives in extreme poverty.
Fátima Espinal, a representative for the Food and Agriculture Organization of the United Nations (FAO) in Tegucigalpa, told EFE on March 9 that "nearly 4.9 million Hondurans suffer from moderate to mild food insecurity" and 1.5 million are malnourished.
The ravages of climate change in Honduras
Flora Magali Hernández, a Lenca Indigenous leader and president of the NGO "Asomaincupaco" (Association for the Integral Management of La Paz and Comayagua Basins), told Latin America Reports that "for more than a decade, Hondurans have suffered the inclemencies of climate change."
Climate change, according to the UN, refers to long-term changes in temperatures and weather patterns. The entity also explains that, since the 19th century, human activity has been the main driver of climate change, mainly due to the burning of fossil fuels including coal, oil and gas in developed countries.
According to Hernández, who runs an NGO dedicated to the development of agricultural projects for poor communities, the only way for farmers to face this global problem is to "be resilient" and try to "diversify their farms as much as possible to have food security at home."
"Currently we suffer from a shortage of products, but mainly of water," she said. "Few farmers have access to water for irrigation. It is necessary to expand the construction of water harvesters, but the support of the state is minimal."
In recent years, Honduras has suffered from prolonged droughts, intense heat, and extreme rains that cause landslides and flooding of crop fields.
Faustino Vásquez, the leader of an agricultural community in the town of Los Hornos, located in the municipality of Santa Ana, told Latin America Reports that the main problem for the harvest is the weather, due to the intense heat in the area and the aridity of the ground.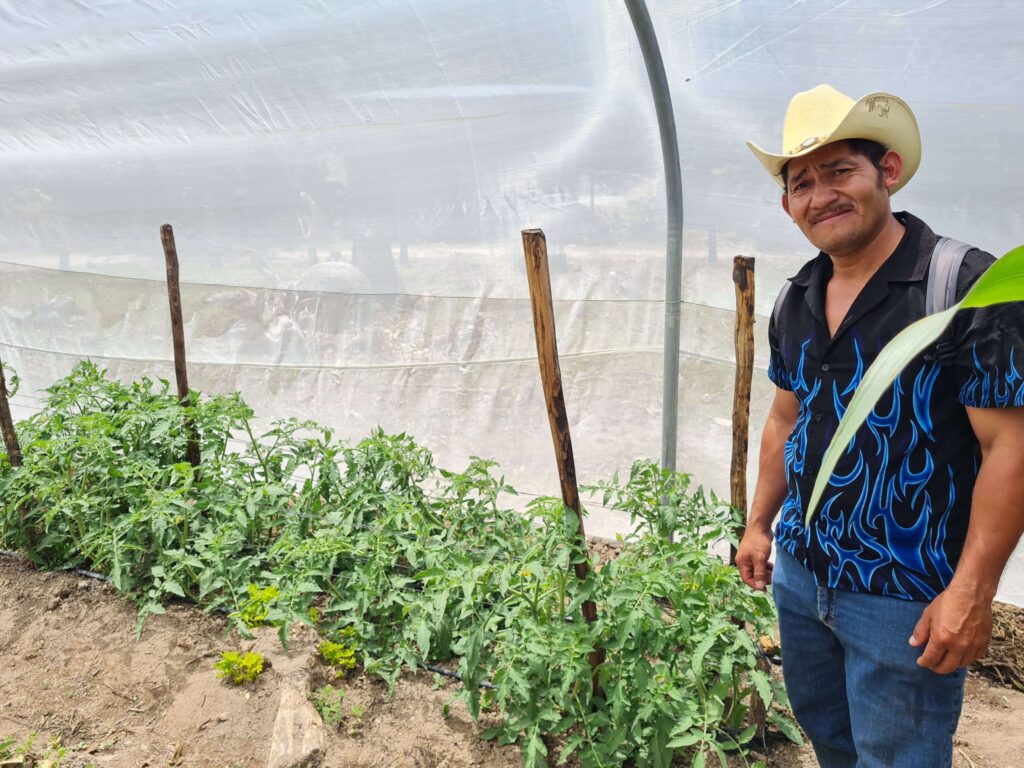 "We have had problems with water until 2015, because there wasn't even enough to drink. Sometimes we planted corn and beans, but they were lost due to the drought," Vásquez lamented.
Migration: another of the big problems in Honduras
A lack of decent work, low wages, poverty, violence, climate change and government abandonment in some parts of the country have led hundreds of thousands of Hondurans per year to migrate north to the United States via Mexico in search of better opportunity.
Luis Melquiades, a parish priest in a small municipality called Mercedes de Oriente, in southwestern Honduras, told Latin America Reports that his father abandoned him when he was a teenager, after emigrating in search of work.
"My dad left for the United States when I was 14, due to need and poverty. I always judged him, until I understood why he had left," he said.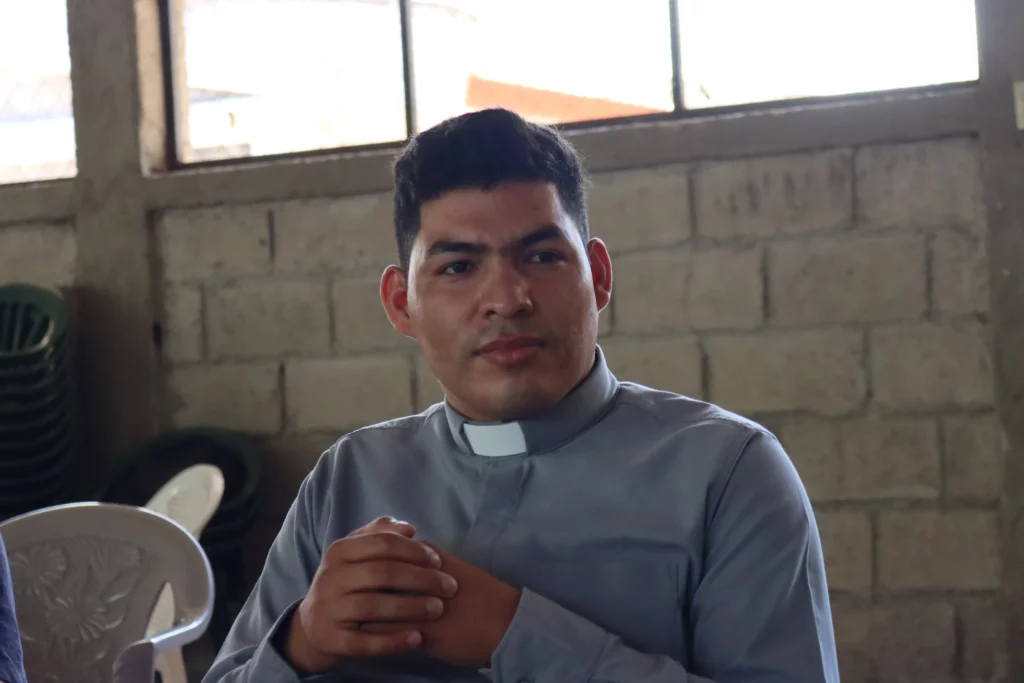 Melquiades, 33, said that the abandonment "was devastating" for his 10 siblings, many of whom did not know their father.
"One day, when he came back, it was very difficult for my brothers to get close, because they didn't know him," he said.
Melquíades' is one of many stories of family disintegration in Honduras, a country where the origin, transit and return of migrants takes place constantly.
Figures on the number of Hondurans who emigrate are scarce. However, according to the most recent data from the United Nations Department of Economic and Social Affairs (DESA), in 2000 there were just over 340,000 Hondurans living abroad, in 2019, that figure rose to 800,707 (over 10% of the Honduran population). Most of them are currently in the United States.
Concepción Velásquez, president of the Fe y Esperanza neighborhood group in Mercedes de Oriente, told Latin America Reports that in her town of 1,200 inhabitants, there are several "separated families and disintegrated marriages."
"Mainly because there are men who leave for up to 20 years and don't come back," he said.
Gabriela Morales, another resident of the area, said that migration is not a situation that occurs because someone "really wants it," but mainly "due to the lack of employment."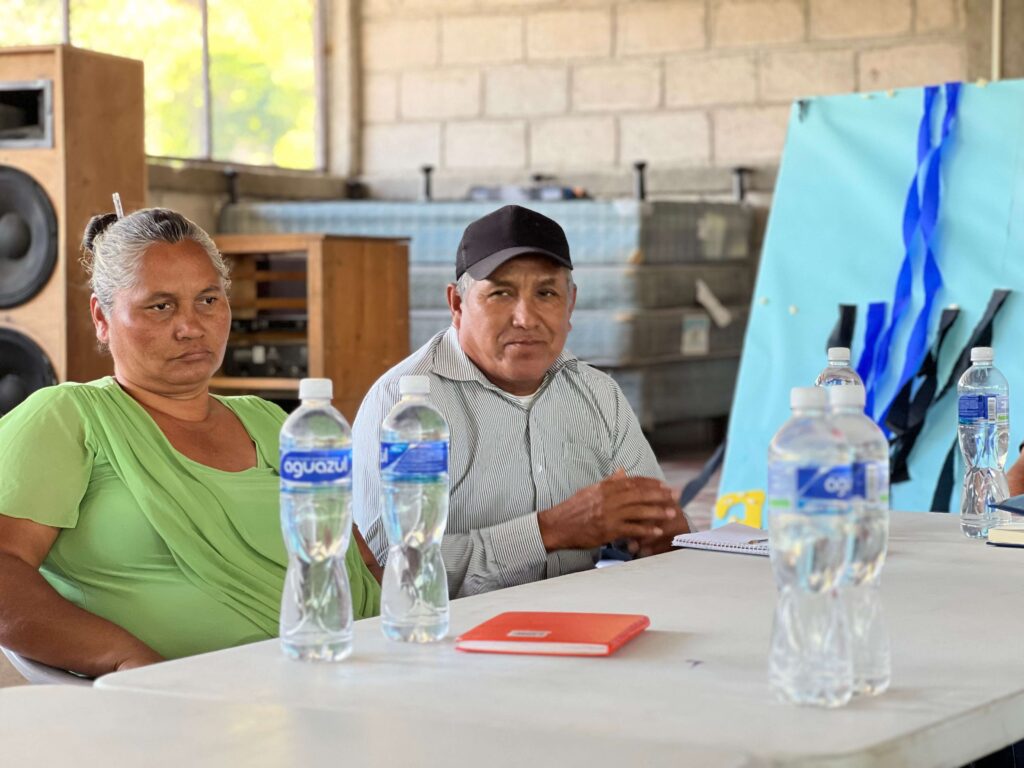 "Our youth and families want to get ahead and live a comfortable life, but the economic situation doesn't allow it," she added.
According to USAID, high levels of migration have implications for Honduran development, including the entrenchment of poverty, despite the short-term poverty alleviation associated with remittances. This is due to the loss of human capital.
Actions to improve the situation in Honduras
In January, the governments of Honduras and the United States agreed to an investment of USD $43 million to strengthen education and agriculture in the Central American country.
Specifically, to combat hunger, USAID will invest an additional $10 million to increase agricultural productivity in Honduras, including support to improve local production and efficient use of fertilizers.
In addition to the aid from the US government, there are multiple NGOs that promote projects to benefit the most vulnerable in Honduras. Some of these NGOs are Howard G. Buffett Foundation, Perry Foundation, the World Food Program (WFP) or Catholic Relief Services (CRS).
Latin America Reports was invited by CRS in March to visit some of their projects in Honduras. The organization aims to help diversify sources of income for rural communities.
Some notable projects include water reservoirs, drip irrigation systems and the creation of "mesh houses" (structures that protect crops from pests and adverse weather conditions).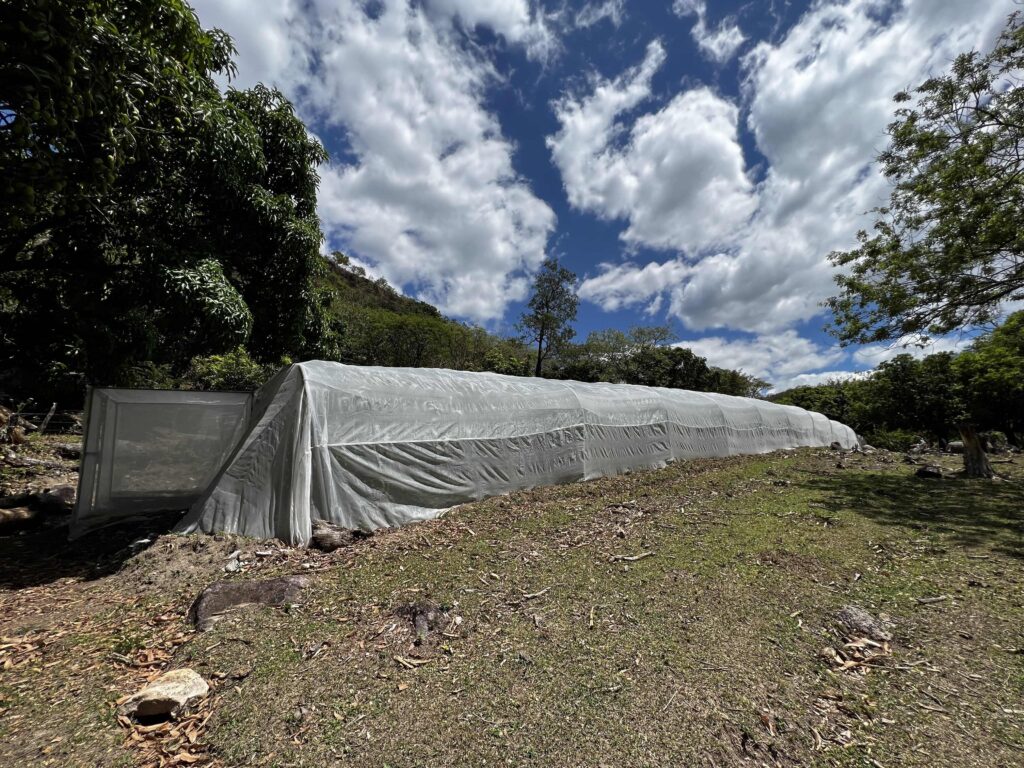 Carlos Ruiz, a resilience manager for CRS, described one of his signature projects, called "Raíces." The project, which Ruiz has led since October 2020, directly helped 4,490 households in three regions and 14 municipalities, according to Ruiz.
"Raíces was born from a severe drought in 2018 that hit Central America, especially in the Dry Corridor area. The objective was to address the risks of hydrometeorological disasters, including droughts," he said.
According to CRS, the severe drought of 2018 caused more than 65,000 Honduran peasant families to lose 80% of their crops. The following year, nearly 170,000 farmers saw their harvests drop by more than half.
Ruiz explained that Raíces' aim was to spur "soil regeneration and support farmers with water reservoirs and drip irrigation systems, to maintain production even in periods of prolonged drought."
"At the same time, we developed self-saving groups and loans for farmers, which allowed them to face crisis situations themselves," even in the absence of the government.
Ruiz highlighted that "an advantage of CRS' attention to vulnerable populations" is that the organization has "a very clear scheme called 'Road to Prosperity,' which allows families to be identified within a scale of poverty and vulnerability."
"They go from emergency situations to another stage of recovery and capacity building, until they reach a stage of prosperity," he said.
Rony Figueroa, a rural farmer and father, is a beneficiary of the project. Figueroa farms eight small plots of land in Aguanqueterique, a municipality in La Paz, in the heart of the Dry Corridor, low-lying and tropical dry forest zones that stretch across Central America and parts of Mexico.
An alumnus of the Raíces project, he now grows a variety of fruits and vegetables including tomatoes, plantains, corn, beans, and chiles. In addition, he has a tilapia pond, which is filled with water from a nearby river.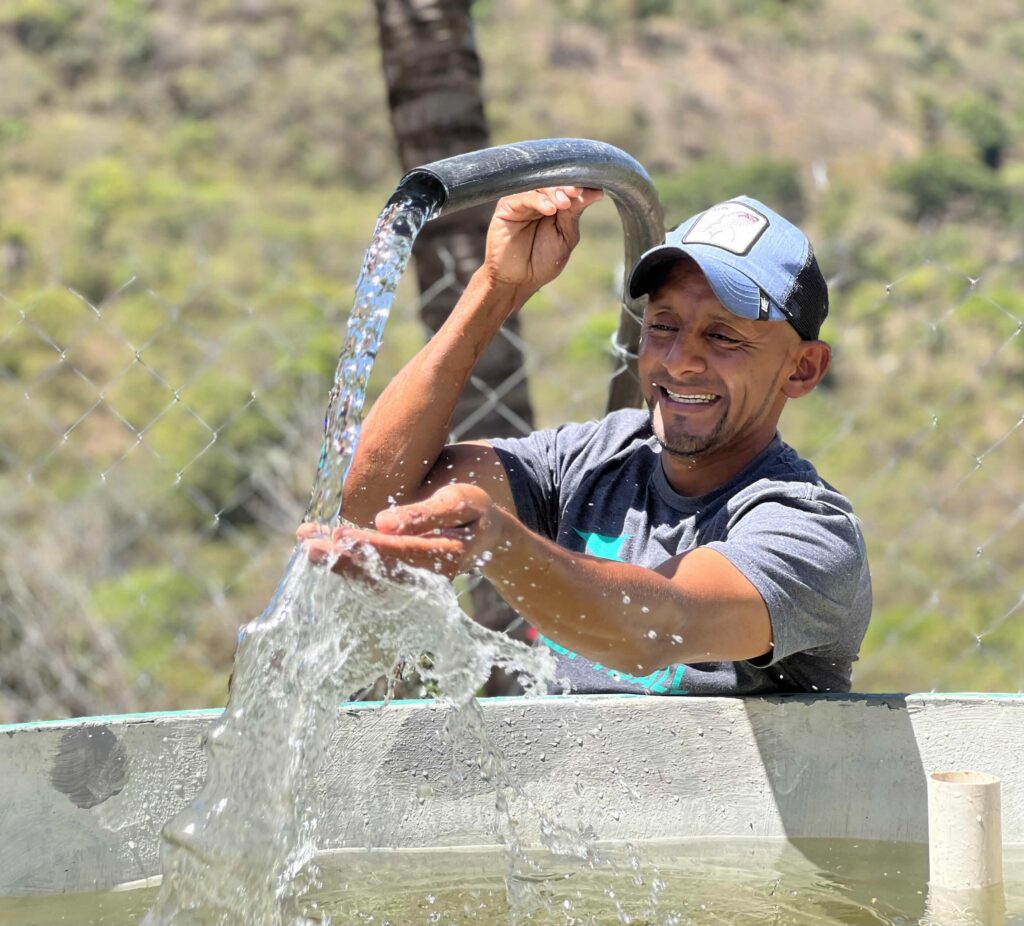 "This experience marks and drives me to be an example for my neighbors and my people, so that they see that with effort you can survive in this country," he said.
He added that he feels "giant satisfaction" knowing that his neighbors do not have to walk more than an hour to get a product in Comayagua (the closest city), but now he can provide basic goods for his community.