Medellín, Colombia – Title 42, a U.S. public health policy enabling the immediate deportation of individuals seeking asylum in the country, came to an end last week. The run up to May 11 saw much speculation of hope for would-be immigrants arriving in the U.S., yet experts doubt the extent to which the end of the statute will bring real change.
The implementation of Title 42 in March 2020 has since sparked heated debates regarding its legality and human rights implications. Enacted in 1944, this vaguely worded law provided the basis for imposing limits on border crossings for public health reasons.
When the pandemic struck, the Trump administration interpreted it as justification for the immediate expulsion of undocumented migrants at the U.S.-Mexico border, including those seeking asylum.
Since its implementation, the Title 42 policy has led to the removal of individuals from the U.S.-Mexico border over 2.8 million times. Fifty percent of migrants encountered at the border during this period were swiftly expelled, often without the opportunity to seek protection or make their case for asylum.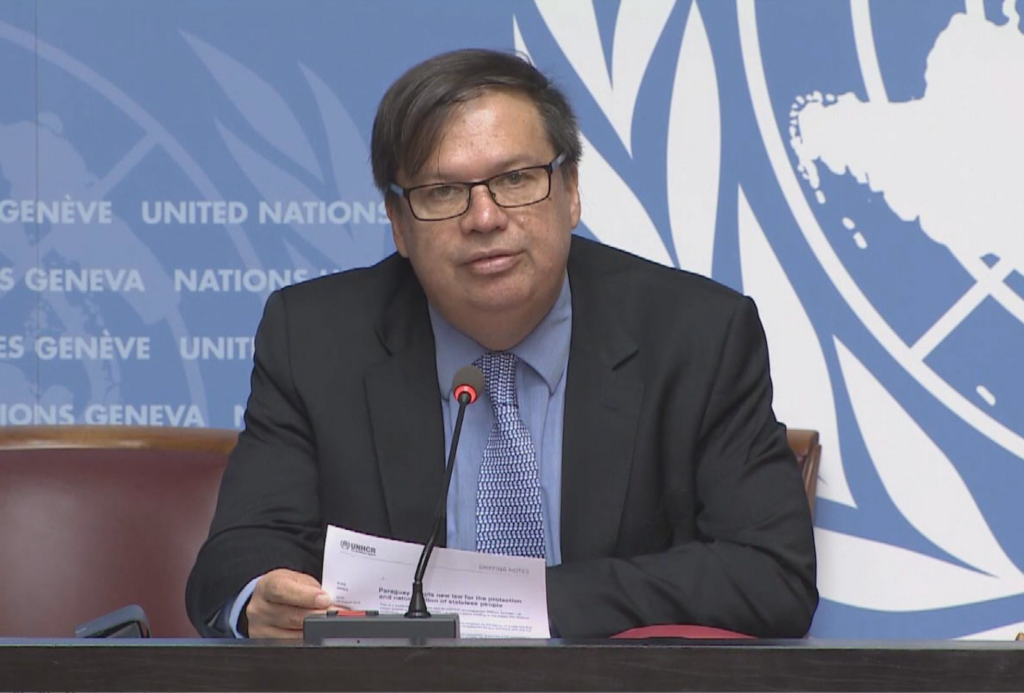 William Spindler, a spokesperson in Latin America for the United Nations High Commissioner for Refugees (UNHCR), told Latin America Reports, "Title 42 restrictions have denied people fleeing persecution, conflict or violence, the human right to seek asylum without consideration of the dangers they fled."
"The harm caused is irreparable: lives were endangered, parents and children felt compelled to separate, smugglers profited, and a dangerous example was set for the world. The end of Title 42 restrictions was long overdue," he continued.
But how much will truly change for those forced out of their countries in search of a better life?
An immediate impact?
May 11 marked the fourth expected expiration date of Title 42. As this date approached, Mexican border cities witnessed a significant increase in arrivals, with many migrants choosing not to wait and see what would happen after the policy's potential expiration.
U.S. Border Patrol Chief Raul Ortiz reported a surge in apprehensions, with agents making approximately 8,800 per day, a significant increase from the 5,200 recorded in March.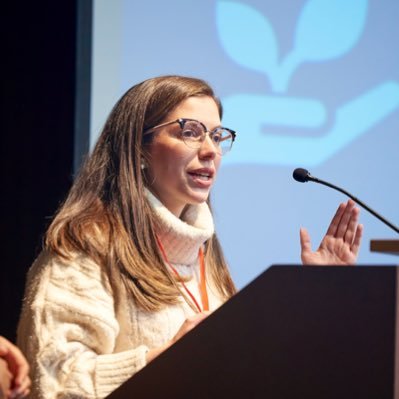 However, Laura Dib, Venezuela Program Director at the Washington Office on Latin America (WOLA), told Latin America Reports, "We have not seen the scene people were bracing for, of millions of migrants at the border."
"Definitely the eyes of the world were put on the US-Mexico border [on May 11], but I'm not convinced that this will be a day that will change the life of migrants," she added.
Dib continued, "I think it's really important to stress that during Title 42, migration was not deterred. It just made it harder for people to enter the U.S., but people will continue to migrate as long as the conditions in the countries in Latin America continue to be as they are."
According to WOLA, the number of migrants arriving at the U.S.-Mexico border reached record levels over the past three years.
They also report that until 2020, over 90 percent of migrants apprehended at the U.S.-Mexico border were from Mexico and northern Central America. By 2022, however, that share had dropped to 57 percent, with over 1,000 people per day now reaching the U.S overland from South America.
The main reason for this is the fact that during the Title 42 years, the Darién Gap, a perilous region of jungle along the Panama-Colombia border, became penetrable for the first time – and at a huge scale.
The Darién Gap
Following the 'opening' of the Darién Gap route, there has been a significant surge in migration from South America. When comparing the first six months of fiscal year 2023 to the same period in 2021, encounters with migrants from Colombia have risen by 18,030 percent (from 492 to 89,201).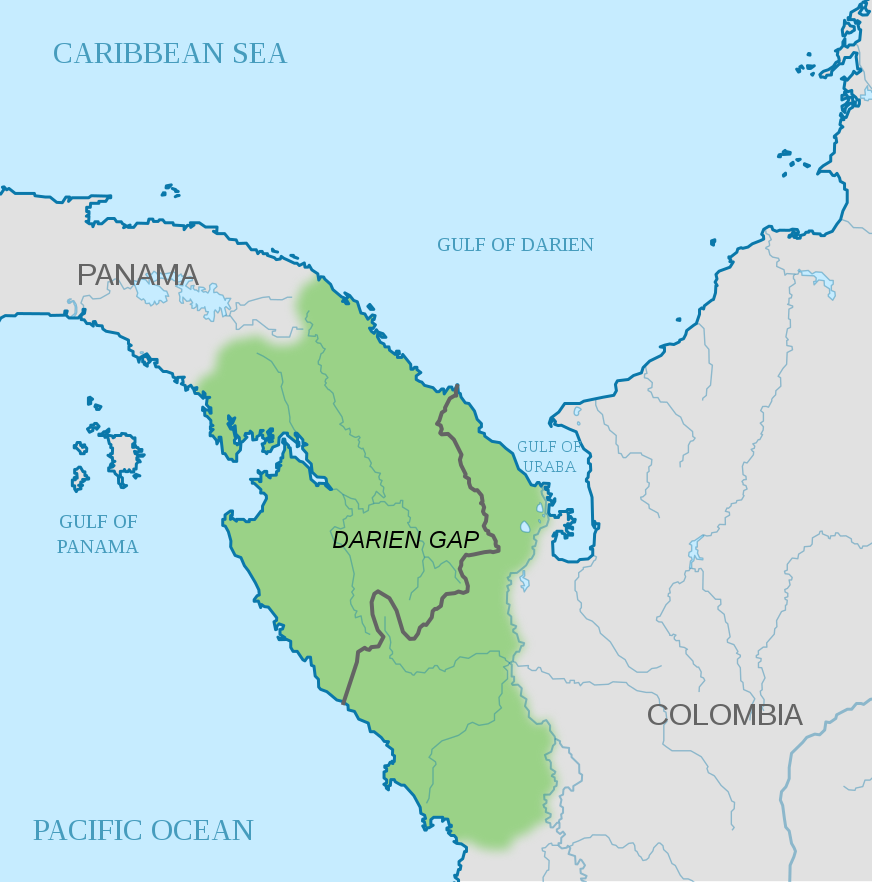 Meanwhile, encounters with migrants from Peru have increased by 12,901 percent (from 356 to 46,284) and encounters with migrants from Venezuela have witnessed a substantial rise of 1,319 percent (from 4,307 to 61,129).
Spindler said that "So far this year, some 150,000 people have walked across the Darien from Colombia into Panama. The majority of them have continued their journey northward towards Mexico and the United States."
The journey is treacherous. Passing through mountains and dense jungles for several days, migrants face challenges such as biting insects, venomous snakes, torrential rains, and slippery mountain passes covered in mud. They are also vulnerable to robbery and sexual assault by bandits.
Dib stressed that "only under really desperate conditions do people turn to the possibility of crossing the Darién Gap. This is something that no one does for pleasure."
"People don't want to be in that situation, and those who are, are because they don't have a passport, they don't have documents, they have been unable to find a way to find a path for their lives in other countries in Latin America," she continued.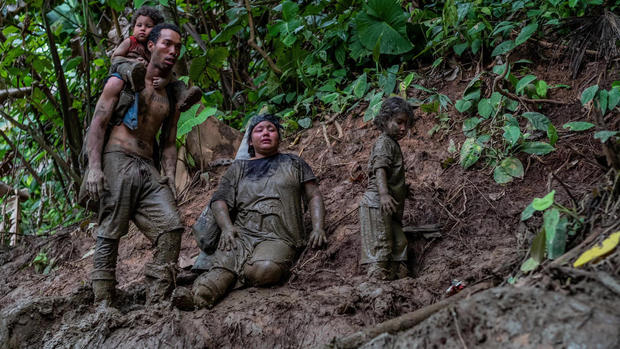 The Venezuela Program Director for WOLA doesn't believe that the end of Title 42 will encourage more migrants to make the journey, underlining that "there's a false belief that migrants cross with knowledge of these measures."
She pointed to the misuse of information by 'coyotes' as a real risk towards vulnerable migrants. A 'coyote' or 'pollero' is an individual who helps migrants cross a country's border illegally.
They ask for an advance payment and offer to take migrants in a vehicle to the U.S. via a 'secret' route. Many of them are linked to human trafficking networks and often fail to inform their clients on what is required to successfully migrate.
"I'm sure that most of the people that are migrating today don't know that they're going to have to request asylum from another country before trying to enter the US. Or that there is an app called the [CBP One], that they would have to use once they reach the border if they haven't requested asylum," Dib explained.
Access to information and technology surrounding migration is particularly challenging for migrants from countries like Venezuela, where people are fleeing an economic crisis oftentimes with little more than the clothes on their back.
According to Dib, in 2022, Venezuelans "made up for 54% of the population crossing," indicative of the ever-present humanitarian crisis within the country.
Venezuela in crisis
WOLA's Venezuela Program Director said that the continuity of the humanitarian emergency in Venezuela is something she is "always stressing, because there seems to be a narrative about Venezuela being better," adding, "the emergency has not ceased."
She explained that many Venezuelans are forced to cross the Darién Gap due to "the imposition of visa requirements for Venezuelans in virtually every country in the region, which makes it really hard for people to stay in Colombia, or go to Peru, or Chile, for example."
"Remember that passports in Venezuela cost 220 dollars, and the minimum wage is currently 7 dollars," she continued. With or without documents, almost 3 million Venezuelans have arrived in Colombia since the start of the nation's crisis.
"Of course, this has created pressure in [Venezuela-Colombia] border cities and mostly in Bogotá. The capital concentrates over 26% of the migrant population since people are trying to search for more institutional opportunities. They're trying to access health, education, work and even some subsidies by the government," Dib explained.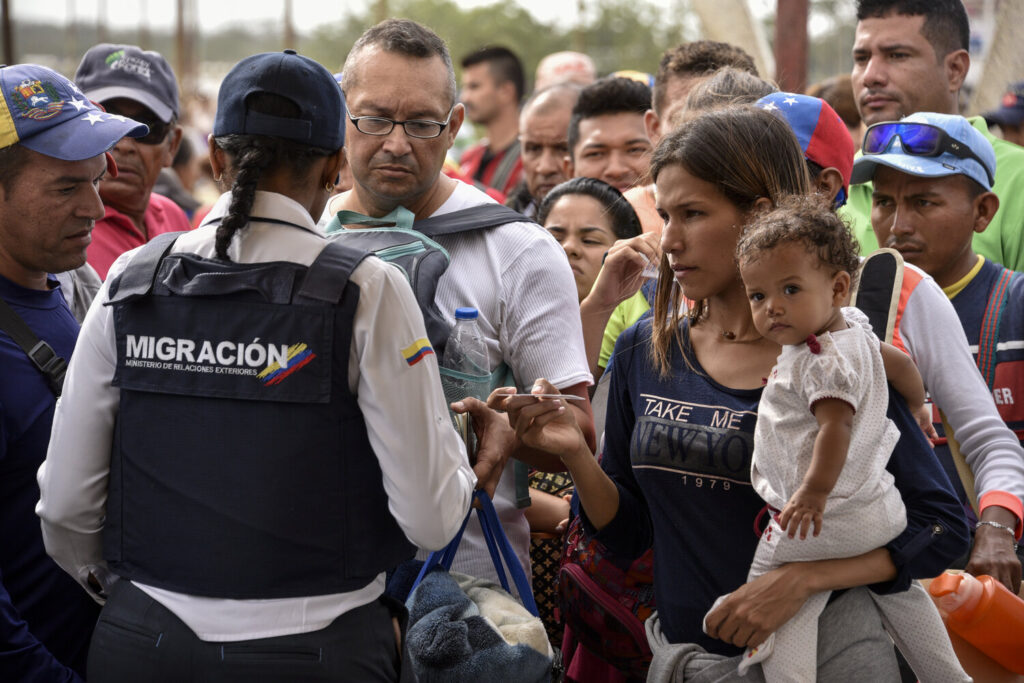 With a view to supporting incoming Venezuelans, Colombia created a measure called the Temporary Protection Statute for Venezuelan Migrants (ETPV), which aims to provide a comprehensive framework that safeguards the rights and well-being of Venezuelan migrants in Colombia while facilitating their integration into society.
However, only two groups can currently apply for the statute: children meeting specific conditions until 2031, and individuals with passports who entered legally until May 28 of this year. This leaves those who entered irregularly with no support.
"This is a measure that is still very insufficient, and we don't see enough political will to continue with it," said Dib.
"So, I don't think that the end of Title 42 will have an impact on the presence of Venezuelans in Colombia," Dib concluded. "As long as there's still massive human rights violations in Venezuela and difficulties to integrate into Colombia, people will continue to move in search of better opportunities," she added.
Colombia's government has also warned that the end of the statute will not bring significant change at borders. In a statement issued by the country's Ministry of Foreign Affairs, Colombia said, "The lifting of Title 42 does not imply the opening of borders, the exemption of visas, the easing of regularization processes, or new family reunification measures."
Such a glaring lack of options might explain why so many Venezuelans have turned to crossing the Darién Gap. The U.S., though, hopes it has a solution.
New U.S. measures
In late April, the U.S. government announced plans to establish 'Regional Processing Centers' where migrants can schedule appointments on their phones to have interviews with immigration specialists. If eligible, they can be processed quickly for legal pathways to the United States, Canada, and Spain.
The first centers may be opened in Colombia and Guatemala. The former location has the potential to provide a safer alternative for migrants in South America who would otherwise face the dangerous journey through the Darién Gap.
Spindler is in favour of this plan, claiming, "Facilitated and expanded access to resettlement, family reunification, humanitarian parole and labour mobility schemes can save lives and protect people from smuggling, trafficking, and other forms of violence."
Dib, however, points out that "there's very little information at this stage on how these centres will work." She continued, "The question that remains is what will happen with the people that are ineligible for any option under the U.S. laws?"
Dib emphasized that the U.S. "still has the obligation to guarantee the principle of non-refoulement. Under international refugee law, this principle is the cornerstone to refugees' protection. It obliges states to guarantee that people are not returned, directly or indirectly, to countries where their lives, their integrity, or their liberty is threatened."
Here, she is referring to the principle of non-refoulement laid out in Section 208 of the Immigration and Nationality Act and in the 1951 Refugee Convention.
However, this right is being placed under threat by a new rule implemented by the administration of U.S. President Joe Biden, essentially replacing Title 42.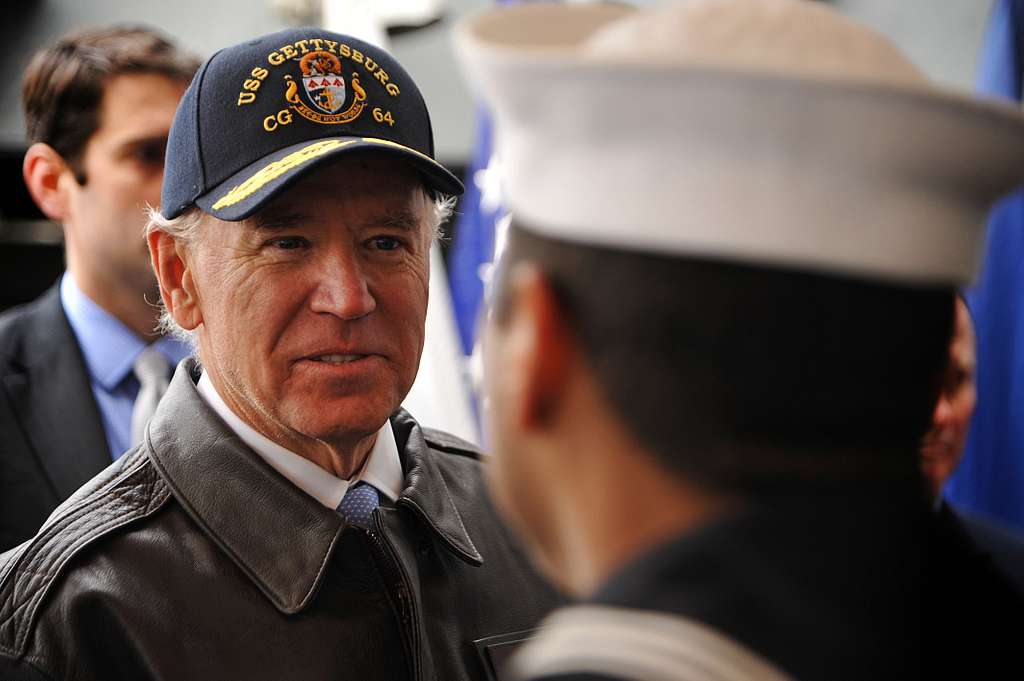 It states that migrants who either crossed between ports of entry or travelled through other countries on their way to the U.S.-Mexico border, without first seeking and being denied asylum in those countries, will be denied asylum in the U.S.
Spindler said that the UNHCR is "concerned about new restrictions on access to asylum following the lifting of Title 42."
"Real progress can only be made through joint efforts to address the causes of displacement and irregular migration; through support to communities that are hosting the majority of displaced people and facilitating access to safe and regular pathways as alternatives to perilous journeys," he added.
With migrant flow towards the U.S. reaching an all time high, pressure will only mount on Biden to adapt his policy in the face of the persistent violence, insecurity, inequality, and human right violations seen across the Americas.
The bleak reality remains that those compelled to embark on the arduous journey through the Americas towards the US-Mexico border will, for now, face the familiar barriers and resistance they have long encountered in search of a better life.