Genial Care, launched in 2020, received its second round of investment led by General Catalyst, an investor in companies such as Airbnb, Snapchat, and Kavak.
Bogotá, Colombia — Health-tech startup Genial Care received an investment of $10 million from the General Catalyst fund. The fund has previously invested in other health companies in Latin America such as Alinea Health and Examedi, and other sectors, such as Kavak, OLX, Clara, NotCo among others. 
Genial Care was founded in Brazil in 2020 by Kenny Laplante, a multidisciplinary clinician who cares and aids in the development of autistic children and their families. The platform offers text, audio, and video content that helps children with Autistic Spectrum Disorder (ASD) develop their full potential while empowering parents or guardians to play a more significant role in this process.
Genial Care offers multidisciplinary assessments of ABA, speech therapy, and occupational therapy for the child and assessments of the family context.
It also provides interventions for the child that can be face-to-face at the clinics or homes or as online consultations, depending on what's more convenient for the patient.
The platform also offers parental guidance, which includes education and support for the primary adults responsible for children with autism (mothers, fathers, and others). The caregiver has access to recurring online meetings with specialists; content available for them to learn in their time; accompaniment of a care agent throughout the process; exclusive events and meetings. In addition, caregivers have access to the app, where they can follow what happened during each session.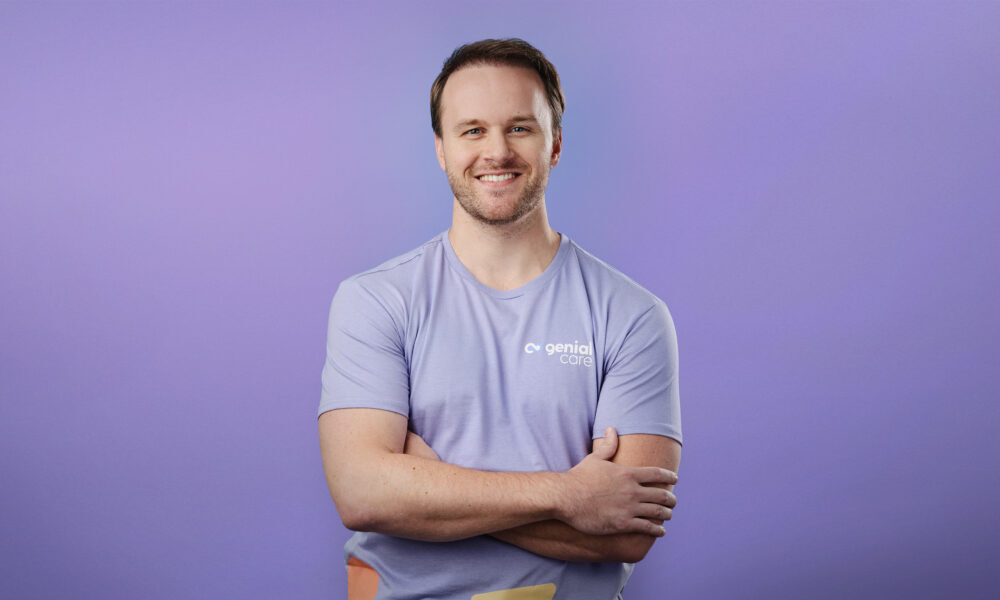 The startup has invested in "Casas Geniais," spaces where children are assisted by clinical professionals such as psychologists, speech therapists, and occupational therapists, specialists who undergo a training process proprietary to Genial. It currently has 12 units, including three of its own and nine from partners.
"We are in a moment of growth for Genial Care, with an increase of approximately 600% in revenue year on year. The amount received will be divided into three main fronts: proprietary technology, improving our app and product ecosystem for clinical professionals; Genial Care Academy, which is our professional training front; and expansion of corporate hiring", explained Kenny Laplante, the CEO and founder of Genial Care,
The startup plans to use the money raised to expand the number of "Casas Geniais," hire new professionals and invest in the platform's content. Despite its virtual solutions, most of its services are only available in São Paulo. In the near future, Genial wants to expand the operation to other national territories and countries.
According to Laplante, clinics in Brazil can charge from R $20,000 to R $25,000 (USD $3,833 to USD $4,792) per month for these services, while Genial Care plans start at R$ 6,000 (USD $1,150) a month.
The startup is also a partner of some of the leading health plans in the country, reportedly obtaining 90% of its revenue from these plans. The other 10% comes from private customers.
Also, According to Laplante, as autism is a lifelong condition and has no cure, the objective is to give children more autonomy, which will decrease costs ​​over time.
"The health plan sees not only the short-term cost reductions, but also over time," he said.
Genial Care's mission also strongly connects with the founder's history. Kenny had verbal communication problems until he was four years old. The speech therapist who identified the situation developed a treatment that lasted three years. His diagnosis was apraxia, a disorder that can impair movement; in this case, the muscles responsible for articulating and emission of words.
"This idea of ​​doing an intervention at the right time and in the right way is what led me to reach my potential," he said.
This is reportedly the first investment by General Catalyst in the behavioral health space in Brazil. General Catalyst has 15 partnerships with health systems in its portfolio, where it acts as a strategic innovation arm. That growing list includes Banner Health, Intermountain Healthcare, and Universal Health Services Inc. (NYSE: UHS), the latter of which operates a network of more than 330 behavioral health facilities.
"This is our first investment in behavioral health in Brazil, and we are proud to support Genial in this important mission. In addition to its potential to become a top company in its category in Latin America, it is also aligned with our global Health Assurance thesis, given the company's focus on family-centered care, clinical outcomes and lower costs for payers," said General Catalyst Managing Director for Health Assurance, Chris Bischoff.
The home healthcare market in Latin America has seen significant growth in recent years, and is projected to reach a value of USD $37.81 billion in 2027.
This growth is being propelled by innovative startups in the region, such as Puerto Rico-based OcyonBio that aims to make medicine more affordable by providing autonomous manufacturing capacity to accelerate drug development and commercialization.
Another startup that is contributing to this expansion is US/Colombia-based Source Meridian, which specializes in developing software that seamlessly integrates data from various institutions and electronic medical records to provide a comprehensive view of a patient's healthcare journey.
These startups, and others like them, are set to continue driving the impressive growth of healthtech in Latin America.
Disclosure: This article mentions a client of an Espacio portfolio company.