Medellin, Colombia — Brazil and Argentina on Monday announced their intention to begin initial talks about establishing a shared currency to facilitate trade between South America's two largest countries and reduce their dependence on the U.S. dollar. The initiative does not aim to replace existing currencies.
The announcement came during a state visit to Argentina by Brazilian President Luiz Inácio Lula da Silva, and the initiative could see other countries in the Latin American trading bloc Mercosur be invited to take part.
Talks of establishing a common currency for Mercosur countries, similar to the Euro in the European Union, have come and gone from popular debate since the 1990s.
Although the feasibility of the common currency remains speculative, Lula and President Alberto Fernández expressed the benefits the initiative could provide in an op-ed they penned for Argentine weekly Perfil.
According to the heads of state, the new currency could facilitate financial and commercial flows, reduce operational costs, and increase economic stability.
Additionally, the leaders said they would make an effort to eliminate barriers to trade between the two countries, modernize regulations, and promote the use of local currencies. (Relations between Argentina and Brazil had slowed during the administration of Brazil's far-right President Jair Bolsonaro, who often butted heads with leftist President Fernández).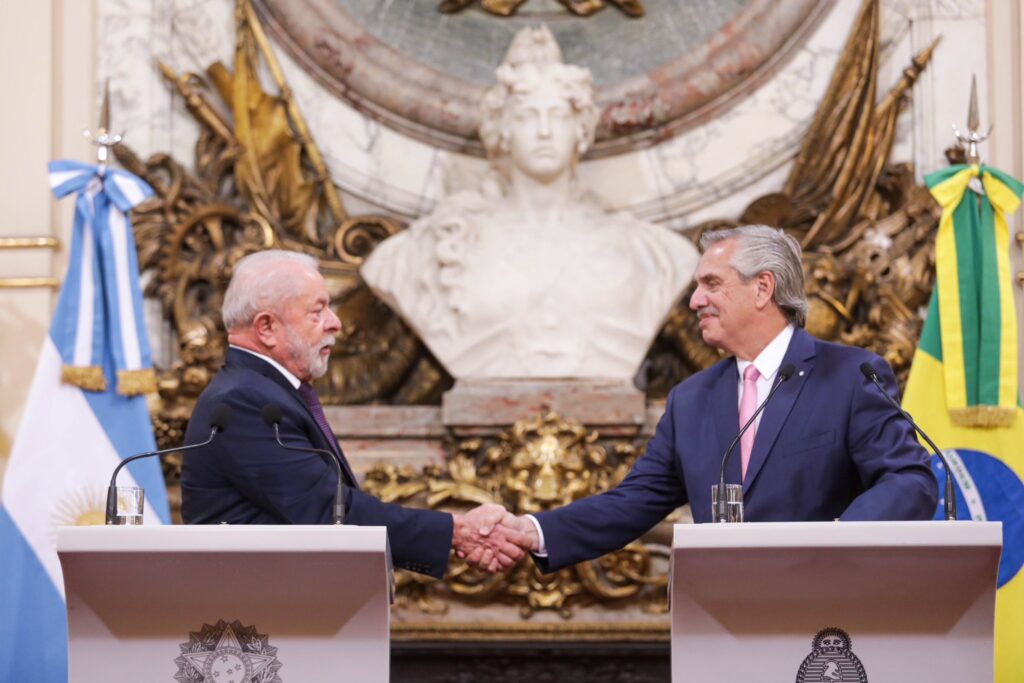 Argentina's Minister of Economy, Sergio Massa, told the Financial Times, "There will be a decision to begin studying the necessary parameters for a common currency, which includes issues such as fiscal matters, the size of the economy, and the role of central banks."
He added, "It would be a study of mechanisms for commercial integration," but noted that he did not want to "create false expectations" because "it is the first step of a long journey that Latin America must undertake."
The leftist leaders also expressed their desire to strengthen the Mercosur trade bloc, which comprises Argentina, Brazil, Paraguay, and Uruguay as permanent member states.
Speaking at a World Economic Forum panel about Latin America in Davos, Switzerland, Brazil's Finance Minister Fernando Haddad commented that the trade group had been neglected in recent times, and the countries hope to use Mercosur to join the global community by working together to negotiate fair trade agreements that align with their development goals.
The "Sur" — as Brazil suggests naming the common currency — is already being met with skepticism from some economists.
"Nothing that is being said are short-term measures," Dante Sica, director of the consulting firm Abeceb and former Minister of Production under Argentina's former center-right President Mauricio Macri, said, according to Agencia EFE.
In an interview with Bloomberg Linea, he said that Argentina must fix its fiscal problems at home first and that a common currency would not be a cure for the country's skyrocketing inflation.
Argentina hit a three-decade-high inflation rate of 95% last year.