Medellín, Colombia — Residents of two villages in the municipality of Amalfi, Antioquia, have been caught in the crossfire between the Colombian Army, the National Liberation Army (ELN) and the Gaitanist Self-Defense Forces of Colombia (Clan del Golfo) over the past 48 hours.
The news comes less than a week after Petro announced that he had suspended a ceasefire with the Clan del Golfo, following reports that the country's largest criminal organisation had attacked state police.
The violence in Amalfi as it happened
Life in the villages of Naranjal and Tinitacita has been halted as the 14th Brigade of the Colombian Army are locked in battle with guerrillas from the ELN's Captain Mauricio front and the Jorge Iván Arboleda division of the Clan del Golfo.
Bus routes connecting the villages have been suspended, businesses have shut and both schools in the area have temporarily closed, with over 120 students missing lessons.
A video published on Twitter by Colonel Manuel González Diaz, commander of the 14th Brigade, detailed the events.  
González stated that, before the arrival of the Army, the two armed groups "appeared in the area intimidating the villagers who were partaking in small-scale mining."
According to the colonel, the two groups began battling each other, competing over the income generated by extortion of the local gold miners.
Up to 80% of the families in the two villages rely on small-scale mining for their income, and they continue to push to formalize their work so as to regulate the extraction process, eradicating the use of toxic chemicals such as mercury.
Why Petro suspended the Clan del Golfo ceasefire
On Sunday, Petro announced on Twitter that he had suspended a ceasefire with the Clan del Golfo after reports it attacked police, burning six vehicles in the Bajo Cauca area in the department of Antioquia.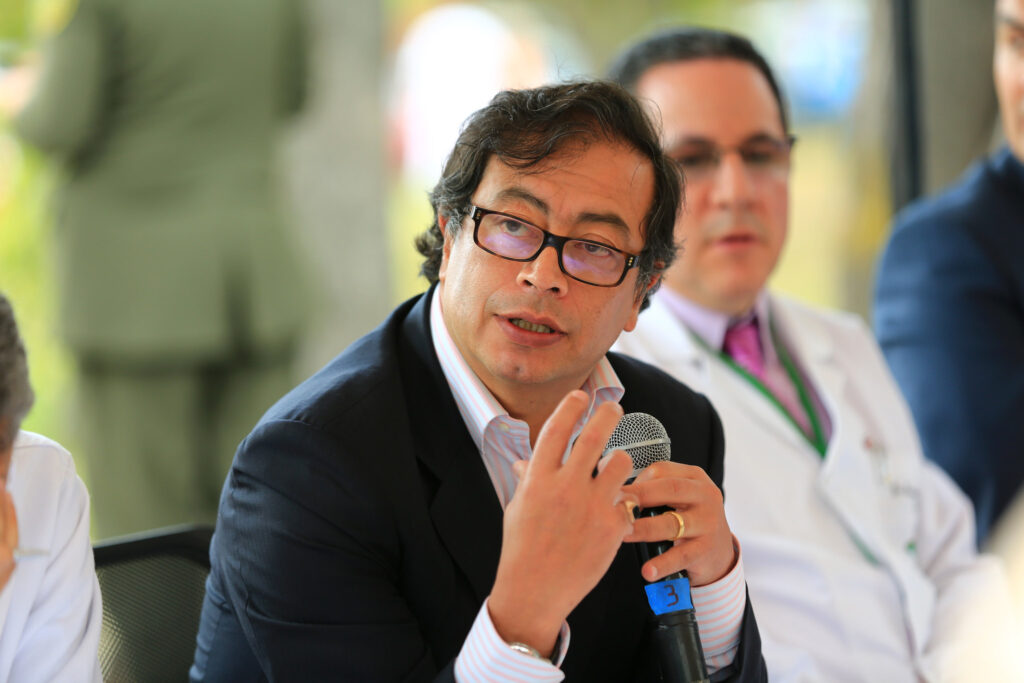 In his tweet, Petro said, "I have ordered the armed forces to reactivate all military operations against the Clan del Golfo." He continued, "We will not allow them to continue to spread fear and terror throughout our communities."
A significant step forward in the president's Total Peace agenda, Petro had announced ceasefires with several armed groups on New Year's Eve, including the Clan del Golfo, the Sierra Nevada neo paramilitary group and two organizations founded by dissidents of the Revolutionary Armed Forces of Colombia (FARC), which demobilized in 2016 after singing a peace agreement with Colombia's government.