In November 2019, Medellín's local government will carry out another census to calculate the latest estimates of the city's homeless population, which is the second-largest in Colombia.

Current figures place the number of homeless people in Medellín at 3,500 and classify approximately one thousand more as living in a homeless "state." In our latest video report, Latin America Reports spoke to María Paulina Domínguez, sub-secretary of population groups for Medellín's Secretary of Social Inclusion, Family and Human Rights about the factors that perpetuate homelessness as a condition in the city, as well as ways in which the local government works to help this population.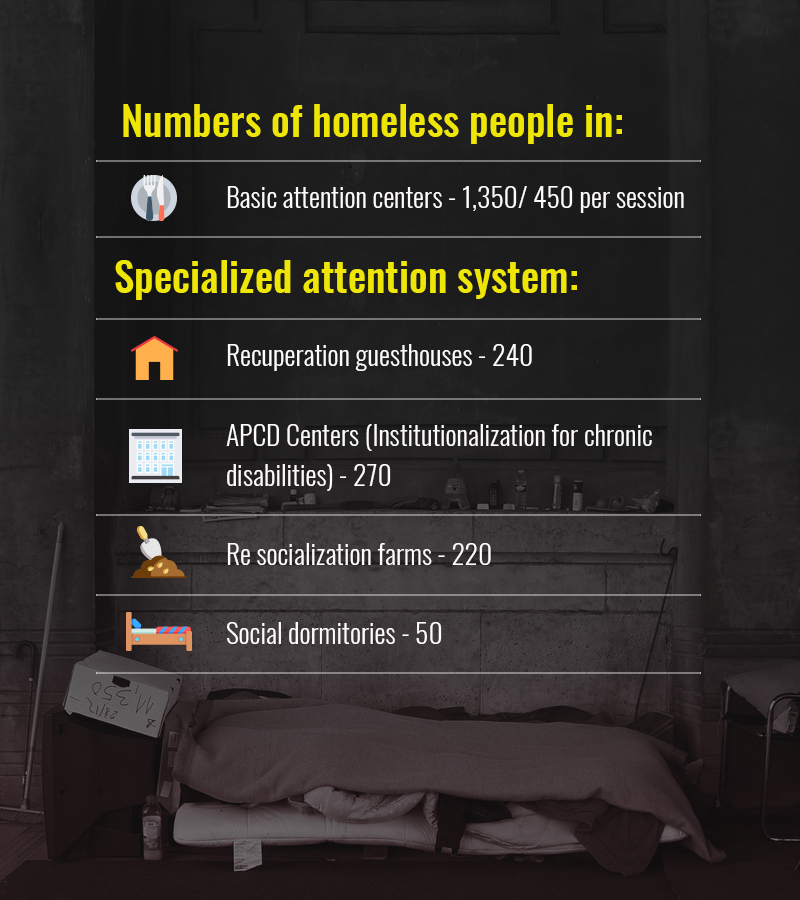 Javier Ruiz, director of the NGO Fundación Visibles — which has been working with the demographic in Medellín for seven years — speaks about the city's relationship with the homeless, which he believes resembles a "double standard."
"There is a contrast: a charitable aspect of wanting to help, but at a distance," Ruiz told Latin America Reports.
In the video, Ruiz explains that, despite the care the state provides, a lack of follow-up support and after-care means that the same individuals who receive benefits are also those who are likely to end up back on the streets.
NGOs like Fundación Visibles, of which there are between 20 and 30 in the city, believe that more government support of their work and better teamwork with other foundations will enable more homeless people to receive the care and attention they need.