Medellín, Colombia – The first debate regarding Gustavo Petro's National Development Plan took place in Colombia's Congress on Tuesday, with 276 of the 358 submitted articles being approved over the course of the day.
Petro presented the four-year plan, named "Colombia, the world's force of life," in the first week of February.
In a press release posted on the National Planning Department's (NPD) web page, it is claimed that the national government's roadmap "lays the foundations for the country to become a world leader in the fight for life, humanity and nature, with an investment of $1,154 billion COP over the next four years."
Tuesday in Congress
In the first section of the debate, proposals were presented by members of the economic commissions. Then, voting began to either approve, approve with suggestions, or reject each article. 
Sixty-four articles from the report were approved immediately, without any editing proposals.
These include:
Article 319: Which seeks to create, in collaboration with the NPD and the National Administrative Department of Statistics, new metrics to measure inequality levels in the land, real estate, and income sectors.
Article 207: Which aims to develop methods to finance public infrastructure projects under the responsibility of the National Infrastructure Agency.
Article 257: Which states that the General Directorate of Public Credit may provide liquidity in operations in which it participates, and which are executed through clearing and settlement systems for securities transactions.
In the second section, the economic commissions approved 212 further articles, but propositions were made to modify these articles.
These include:
Article 22: Territorial Water Councils will be created in each of the ecoregions and strategic territories prioritized in the National Development Plan. The aim is to strengthen inclusive and fair governance and territorial planning around water, with a focus on adaptability to climate change.
Article 222: Which aims to implement the Water is Life Programme, designed to provide drinking water and basic sanitation solutions to the vulnerable population, applying differential, rights-based, territorial, and intersectional approaches.
Articles in this section will remain as they were included in the bill, but will be revised and could be included in the second debate, scheduled to take place on Wednesday.
Twenty-one articles were rejected by the economic committees, leaving 61 articles of the Development Plan still to be voted on. The plan was for these to also be debated on Wednesday.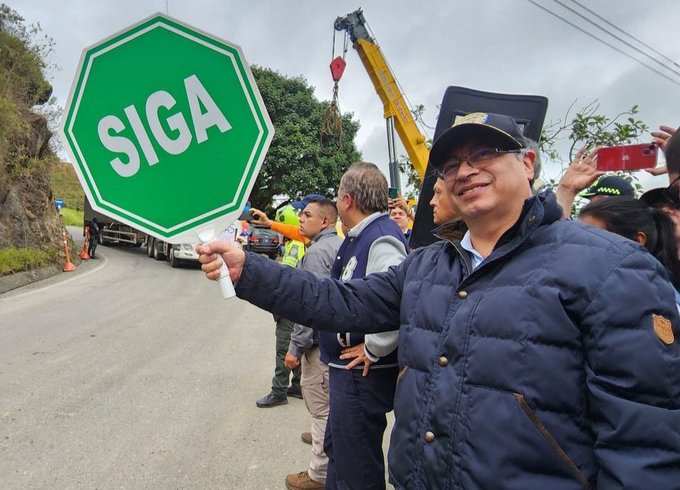 The remaining articles included those that would give the president extraordinary powers, such as the ability to adjust the benefits system, recover the San Juan de Dios Hospital, promote rural roads, and formulate a business team for the electricity sector, among others.
The results of Wednesday's debate will be announced shortly.