Balancing the books with post-pandemic inflation is an ongoing challenge for pretty much every country across the globe. Despite this global financial struggle, however, an opposite trend seems to be emerging for countries in Latin America (LatAm) as e-commerce and digital payments experience unprecedented growth.
The roots of this trend go way back to the pandemic era. Over a duration of five months in 2021, around 40 million people in LatAm opened a bank account for the first time in their lives. Combined with the fact that 70% of customers in the region started using mobile shopping apps, LatAm's eCommerce evolution began spreading like wildfire. Since then, LatAm's money has been connected to the global digital economy and the region has been off to the races in helping to innovate the digital transaction world.
In response, LatAm business-to-business (B2B) marketplaces have been escalating in number and popularity, further driven by the increasing digitalization of the region's economies and the urgency for more efficient supply chains. Alongside the emergence of an uptick in cross-border trade, many businesses in LatAm are now ready to expand their operations into new markets and bolster their prominence in the global eCommerce market.
Digital and Alternative Payments
Cultural differences and standards in business practice have long made it somewhat difficult for international enterprises to properly interact with local businesses and consumers in Latin America. Bank digitization, advanced technology, and digital alternative payments, however, open up a new gateway to increased exchange between Latin America and the rest of the world. .
According to a report by EBANX entitled "Digital payments connecting businesses and people in rising economies," there has been a significant penetration of digital banks and alternative payment methods (APMS) across LatAm. As of 2022, APMs have been a strong eCommerce payment method with a 39% share of the total volume transacted online, representing over $400b in transacted value.
By proxy, fintech solutions are growing in popularity as more companies use digital payment and financing options to accelerate their financial transactions in Latin America. Doubling its size in a matter of three years since 2019, 2,482 fintech platforms were established in LatAm in 2021, with fintech solution generation keeping pace well into 2023.
A large portion of the vision for the developing, digitally-linked, economy in LatAm is predicated on increased levels of cooperation and collaboration across various ecosystem stakeholders. And with both digital banks and fintech innovations combined, LatAm B2B markets are rapidly evolving.
B2B Helping to Build eCommerce
"The Latin American B2B industry has become extremely competitive, with numerous well-established organizations and regional markets raising the bar, " explains Diego Noriega, Managing Partner at Newtopia VC, a LatAm venture capital firm. "These B2B markets offer enormous prospects, and many businesses are succeeding by utilizing these digital solutions that help them to overcome existing obstacles and connect with customers in the area," he adds.
One major catalyst for the possibilities of eCommerce in the region has been Mercado Libre which follows the eBay marketplace model that inspired many companies around the world. Designed to match buyers and sellers, 3,000 official stores or brands work with Mercado Libre and their platforms have 668 million visits per month from 18 countries across LatAm.
Outside of the local customer base, B2B has also increased the understanding of startups of what the profiles of foreign consumers are like. Likewise, in regard to regulatory matters, it has helped founders to understand the rules that hinder the processes of receiving foreign currency through payment gateways or the import and export of certain goods.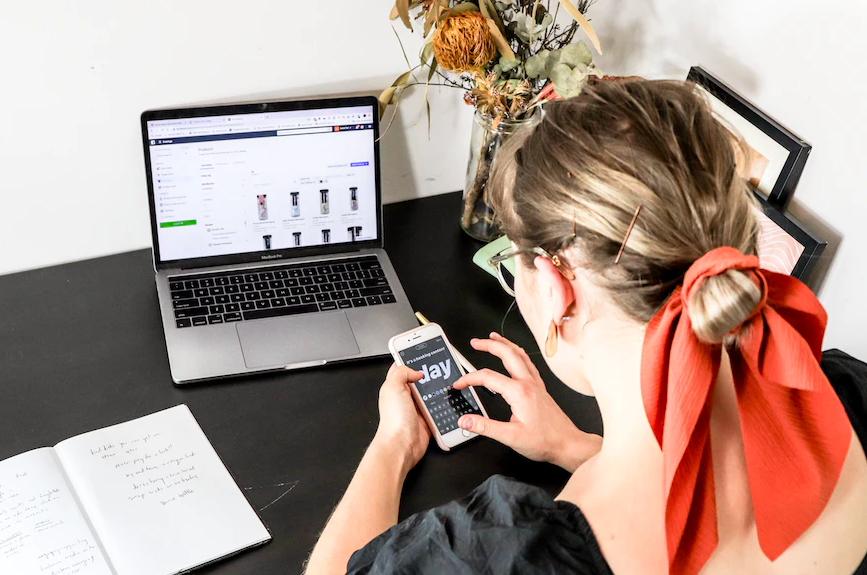 This has changed the overall outlook on eCommerce in LatAm, a tide that really started to turn at the commencement of the pandemic. Now, more than 192 million people in Latin America have shopped online, making up 29% of the overall population. This is expected to increase to 350 million by 2024, and eCommerce sales are sure to grow rapidly alongside.
"There was a significant growth in VC funding for B2B marketplaces in 2022. We saw a massive demand, high growth potential, a positive market sentiment, and advances in technology. Latin America's B2B marketplaces are increasing efficiency, improving customer experiences, and driving growth for eCommerce," Diego highlights.
"Promoting a country as a leading region in the movement of goods implies a series of important challenges that must be overcome," says Diego Noriega. "Despite the fact that great progress has been made, it is necessary to improve the information that entrepreneurs have on working in software and technology."
As more and more B2B solutions enter the regional marketplace, they will help to further accelerate the eCommerce ecosystem in LatAm—something that is bound to help keep the economy on its feet no matter what is being thrown at it.
A Strong Rebound
With high growth potential, many B2B companies in LatAm are proliferating and helping to enhance both consumer and seller experiences.
Lastly, in 2023, buyers in LatAm and otherwise will continue to expect a personalized and seamless shopping experience. By utilizing data to improve buyer credit and ensure transaction transparency for all parties, direct advantages are created for the use of B2B in the overarching economy. Furthermore, cross-border trade is bound to increase as eCommerce expands, which is also helping many companies in Latin America to diversify their operations and engage in international markets.
And innovation takes place not only to satisfy the needs of customers but also to demonstrate social commitment. Startups like NuQlea come from the construction industry and aim to drive digitalization, create transparency and increase efficiency by creating a triple-impact collaborative ecosystem that involves all players in the sector: Manufacturers, distributors and contractors/developers, but also banks and fintech, logistics companies, cooperatives, NGOs, unions, specialists and professionals.
Another example is Nilus, which is developing technology to source food directly from farmers and growers and distribute it to low-income people living in food deserts through women-led buying groups that bundle individual orders to access wholesale prices. The company offers products to families and community kitchens in food deserts at 70-75% of their market price, acting as a digital retailer for the bottom of the pyramid.
These examples are living proof of Latin America's eCommerce potential. Businesses looking to be a trustworthy source of current and future growth prospects for B2B solutions can look to LatAm for inspiration—a region that has shown what businesses can achieve with the correct marketing tactics and economic targeting.
Disclosure: This article mentions a client of an Espacio portfolio company.