Did you know that for your iPhone to get into your hands, it requires a complex supply chain sorcery involving 200 suppliers from 46 countries across six continents? And that excludes raw materials.
That's just one company and one product in question.
Now imagine the complex web of logistical dance behind every product. Needless to say, it got only more complicated since the pandemic wreaked havoc on global supply chains.
Although most Latin American countries are on the path to economic recovery, concerns have been raised about the economic downturn LatAm is going through, and with particular attention to supply chain issues since the onset of 2020.
The Latin American logistics market is expected to reach US$784.60 billion by 2027. That number signifies critical growth in the technology and digital processes LatAm companies have improved on to position themselves as leaders.
Latin America Reports has identified the top Latin American logistics startups and the founders behind the visionary ideas, who have succeeded in developing digital tools and launching services in different countries to positively impact their economy by expanding their operations and keeping the region's supply chains on their feet.
---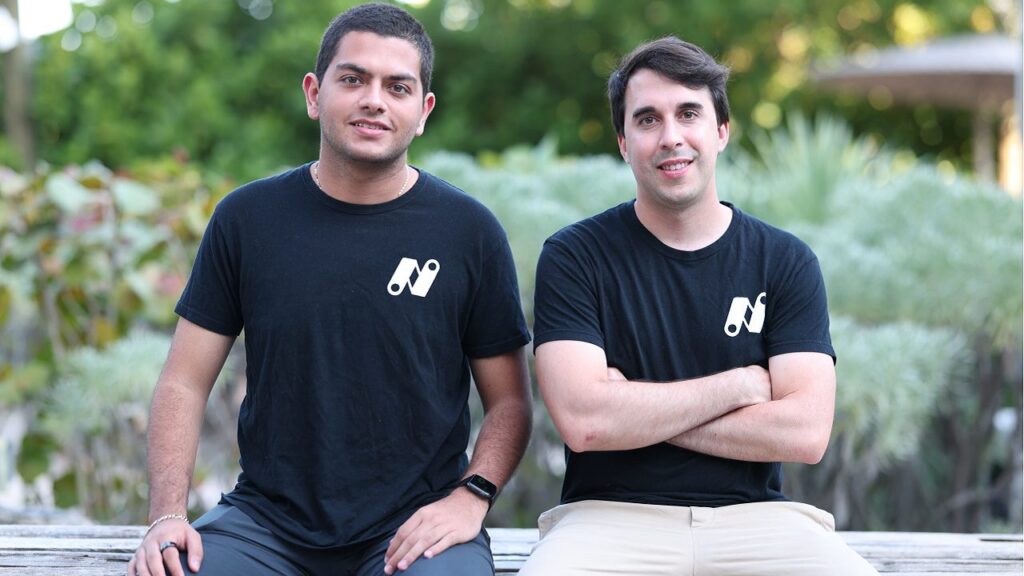 Nowports, the first and biggest digital freight forwarder in LatAm, allows importers and exporters to send goods directly through its platform, supported by technological and financial tools.
Nowports is the first unicorn in the history of Monterrey, México. They recently secured $150 million in a Series C funding round, with a total valuation of $1.1 billion.
The company currently has over 500 employees across 10 active offices in seven countries.
These include Mexico, Chile, Colombia, Brazil, Peru, and Panama in LatAm, and Miami and China, globally. Nowports plans to further expand in the US and Europe.
---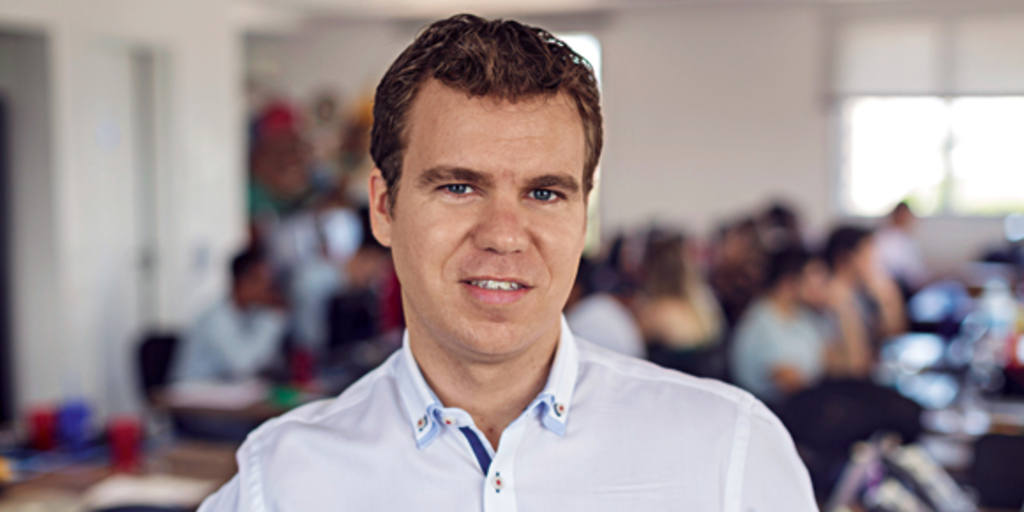 Frete.com has become one of the region's leading freight trucking companies, also valued at over US$ 1 billion. The startup's goal is to eliminate the inefficiencies of freight transportation in Latin America through a business model that digitizes the connection of loads to trucks, thus generating savings in transportation costs.
The Frete.com group is composed of three companies: FreteBras, a freight platform that connects carriers and trucks digitally; FretePago, the group's new fintech, focused on intermediating freight payments through a digital account; and CargoX, a company that offers a complete package of services for carriers.
The group currently processes more than $18.7 billion in annual transactions and $450 billion in value of goods transported and is growing at an annual rate of 90%. The Frete.com group has 615,000 registered and active truck drivers, representing 40% of the truck fleet in Brazil.
---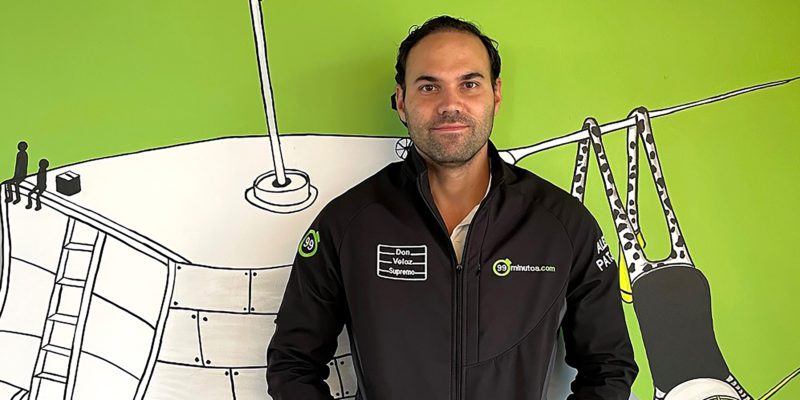 Headquartered in Mexico City, 99Minutos offers logistic services for e-commerce businesses across Latin America. The company handles over 15 million packages per year, and as its name suggests, it promises to deliver packages in less than 99 minutes using its route tracking and optimization SaaS tool.
Earlier this year, the company secured $82 million in Series C investment, bringing its total funding to $128.7 million..
99Minutos operates in 60 markets across Mexico, Colombia, Chile, and Peru and is looking to expand its operations beyond LatAm. . The company also plans to increase its headcount from 5000 to 8000 employees by the end of the year.
---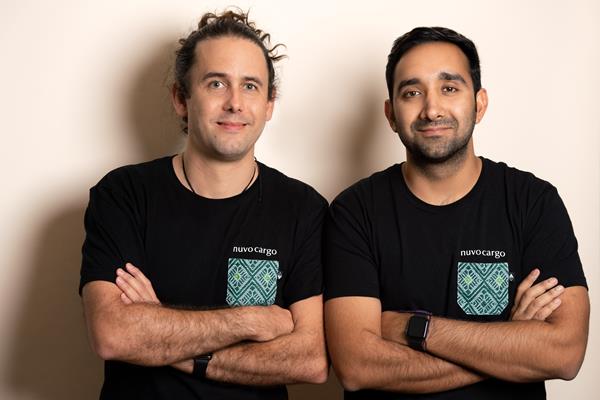 Founded in 2019, Nuvocargo is a digital platform that enables cross-border freight trade between the US and Mexico. The company enables its customers to secure their cargo and gain visibility of movements and workflows. It also offers customs brokerage, cargo insurance, and supply chain financing support.
The startup was named in Fast Company's Annual List of the World's 50 Most Innovative Companies for 2022. In 2021, Nuvocargo secured $20.5 million in funding at a valuation of $180M to continue its operations between Mexico and the US.
---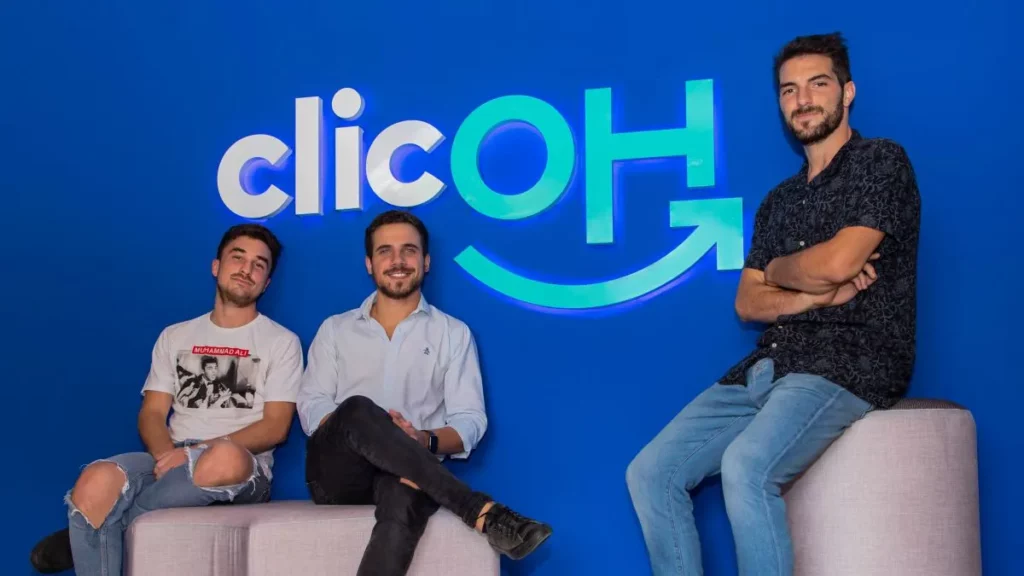 Founded in Argentina, clicOH is a Logitech startup that provides an "Amazon-style" shipping service for e-commerce businesses in Argentina, Mexico, Chile, and Uruguay. The company raised $25 million in Series A funding earlier this year.
clicOH is a 2021 Y Combinator alum. With over 50 employees, it has 100 plus e-commerce brands retailing through Shopify, PrestaShop, Woocommerce, Mercado Libre, and Tienda Nube platforms, among other channels.
It also provides services to companies with strong e-commerce activity in the region, such as AB Inbev, Red Bull, and Rappi. Its founders highlight its end-to-end solution, which allows companies to focus 100 percent on boosting their business and offering a better shopping experience.
---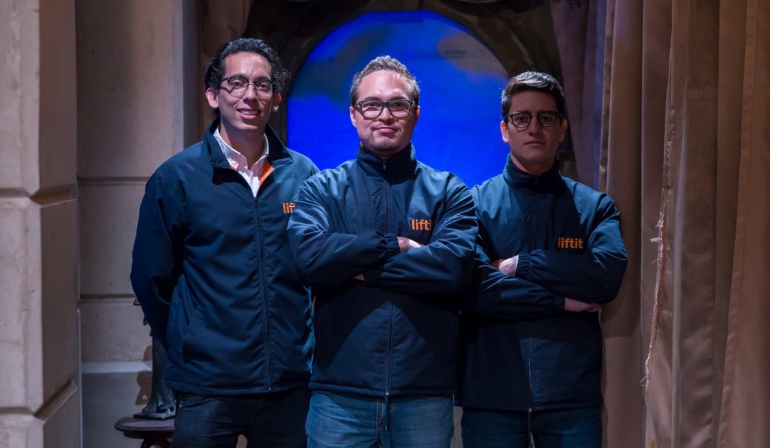 Liftit is a Colombian B2B platform that optimizes and automates last-mile freight delivery in in LatAm.
Founded in Bogotá, Liftit closed a $22.5 million Series B round in 2020 and counts household names such as Bimbo, Homecenter, and Walmart as its major clients. A market leader in Colombia, Liftit also opeates in Mexico, Brazil, Chile, and Ecuador.
This digital service, the first of its kind in Latin America, aims to solve the most complex logistical problems within the region's transportation infrastructure, enabling other companies to reduce operating costs, speed up delivery times and see their revenues increase by more than 20%. .
With a combination of route optimization, real-time monitoring, and service scheduling, the company facilitates the largest network of logistics operators in Colombia. With more than 2,000 drivers employed, the company's growth keeps its need for new drivers also steadily growing.
---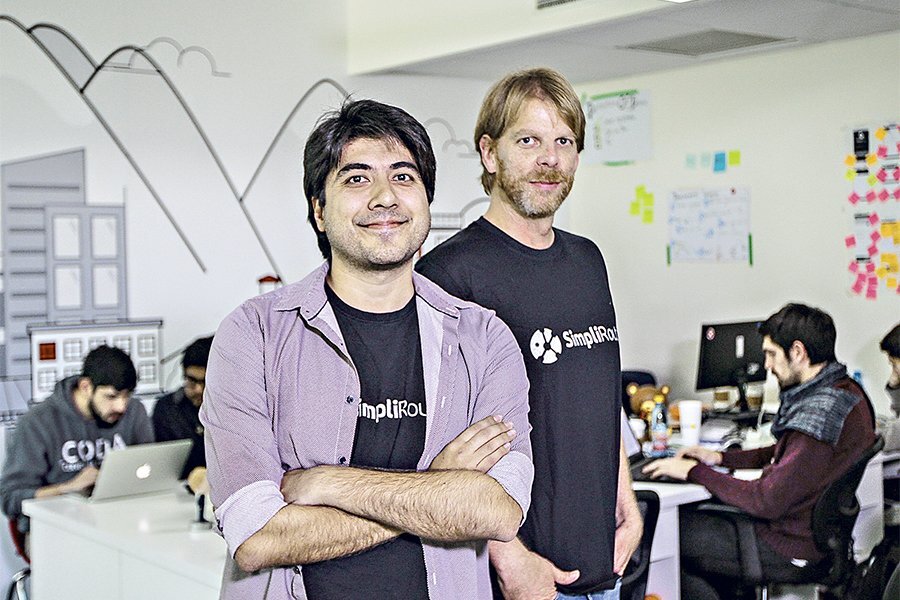 Founded in 2015 in Santiago, Chilean startup SimpliRoute is an information technology company specializing in optimization, logistics, innovation, and big data.
Simpliroute participated in acceleration programs and raised a total funding amount of $11.2 million from prestigious investment funds in the US and Chile.
The startup has worked with Chilean firefighting teams to optimize their routes and reduce their response time by up to 40%. Furthermore, Simpliroute was also in charge of boosting the distribution of vaccines in the country.
Today the company that optimizes millions of annual deliveries is recognized as one of the leading platforms in last-mile logistics in Chile and is looking to expand its reach to target the US as one of its future markets.
---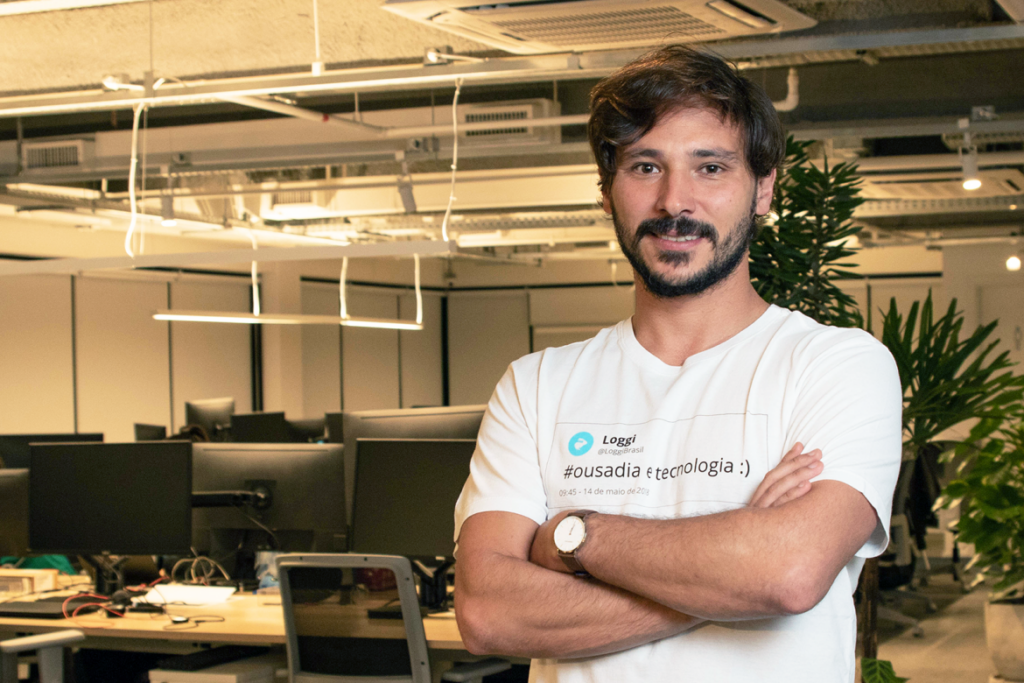 Brazilian unicorn startup Loggi uses technology to link its customers to a network of e-commerce, wholesale food delivery, and courier services. The Sao Paulo-based company is unlocking the growth of the on-demand economy, supporting new commerce for Brazil's large, young, urban population.
The startup successfully secured Series F funding of $212 Million and, since its inception , has opened six new distribution centers and serves nearly half of the Brazilian population, with direct operations to approximately 500 cities.
---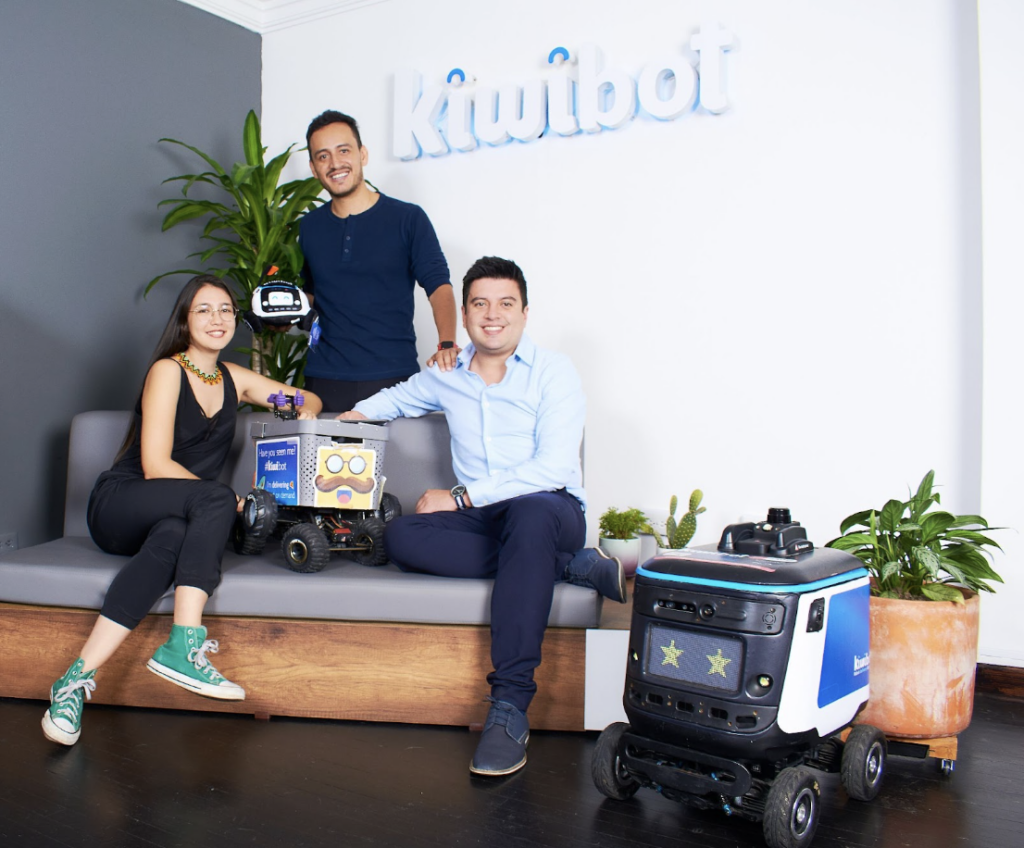 Kiwibot is a last-mile robotic delivery service founded in 2017 by two Colombian entrepreneurs Felipe Chávez and Sergio Pachón.
The company is on a mission to revolutionize food delivery using semi-autonomous robots. Kiwibot has made over 200,000 deliveries on university campusesacross cities in the US to boost opportunities for locally-owned businesses, while also granting equitable access to food, medication, and libraries.
The Colombian startup raised $7.5 million in pre-Series A funding earlier this year and expanded its fleet of robots in cities including Santa Monica, Los Angeles, Miami, Pittsburg, Denver, Dallas, Detroit, Medellin, and even Dubai.
Kiwibot's plan is to expand to more than 1,200 robots across 50 U.S. college campuses before the the end of 2022.
---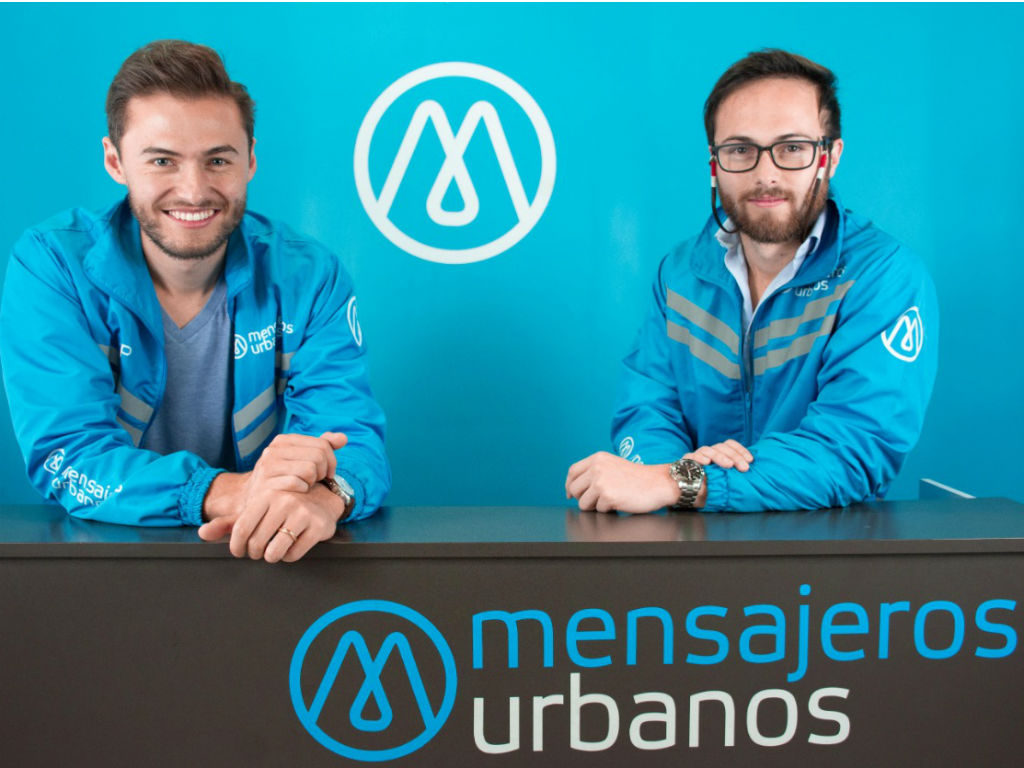 What makes Colombian startup Mensajeros Urbanos stand out? A couple of things.
Instead of reaching its customers directly through its platform, Mensajeros Urbanos partners with restaurants, pharmacies, banks, and businesses to serve their end customers.
The logtech startup partnered with PagoYa to provide immediate payment to its regional drivers, making it the only platform making daily payments, compared to other platforms making weekly and biweekly payments.
The company is one of the fastest-growing logistics companies in the region and has over 60,000 drivers available in Mexico and Colombia, countries where they invested $30 million to expand their operations.
---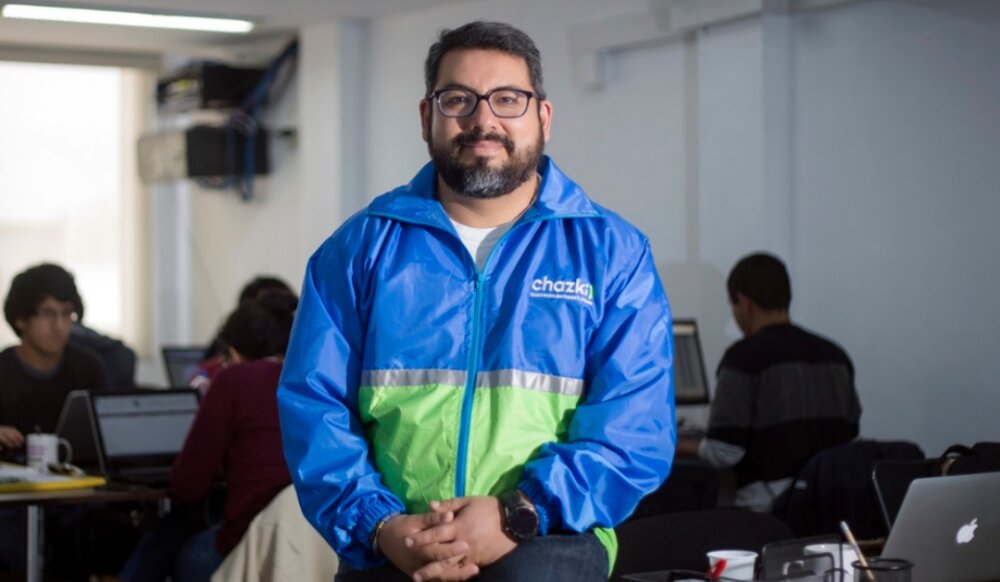 Chazki is a Peruvian startup specializing in on-demand logistics and last-mile shipping solutions based on collaborative economy models.
Thanks to its technology, the startup promises constant work to its drivers with progressive income.
The company started operations in Peru in early 2015 and expanded to Argentina in 2016, Mexico in 2018, Chile in 2020, and Colombia in 2021.
Chazki has raised $7 million in Series A funding to date, and, in 2018, was selected by the World Economic Forum as one of the top 50 startups in LATAM and received co-financing from the Peruvian Ministry of Production.
---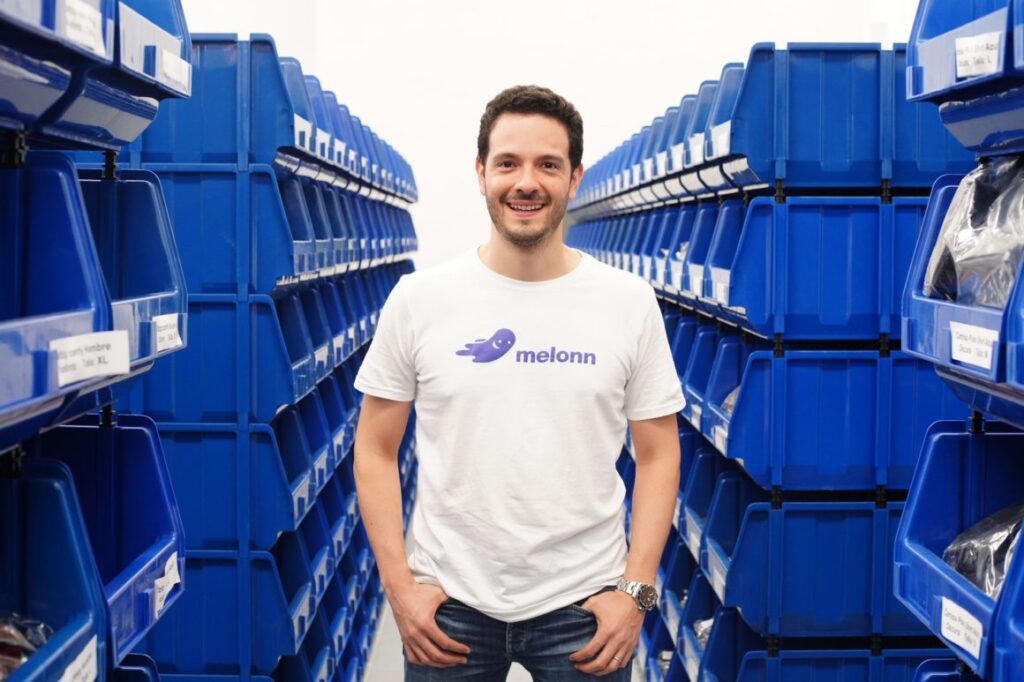 Melonn, is a Colombian startup focused on logistics services for small and medium-sized companies, opening new markets to them, and optimizing shipping times and costs.
Melonn operates in Colombia and Mexico and is looking to expand across other countries in LatAm. Earlier this year, the company raised $20 million in Series A funding, enabling it grow the number of warehouses, generate more than 800 jobs, and reach more than 2,000 customers.
---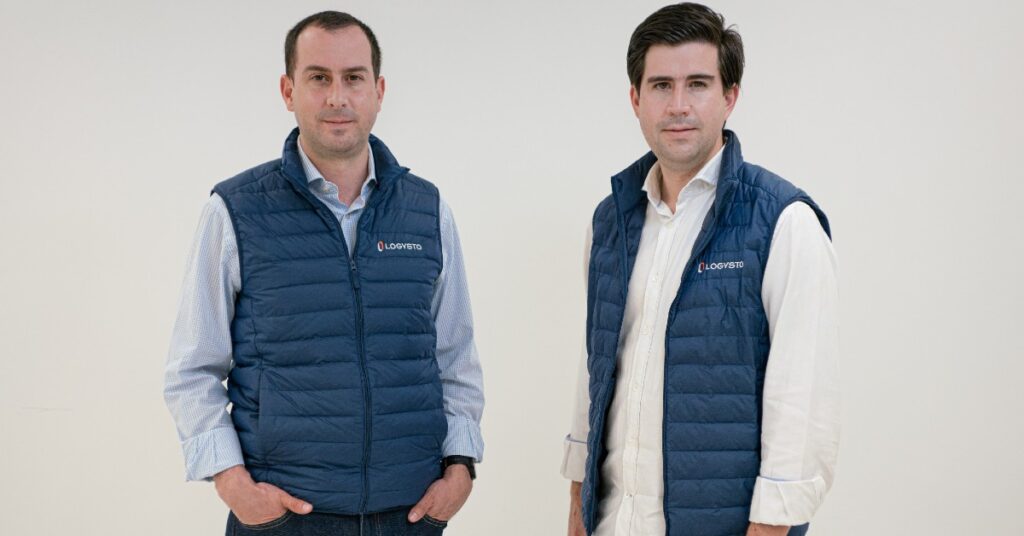 LOGYSTO, formerly Vueltap, is a comprehensive e-commerce logistics and technology solution that enables online stores to sell up to 30% more by harnessing the collaborative economy.
The Bogotá-based startup covers first, middle, and last-mile e-commerce logistics, including hidden warehouses, to reduce delivery times. It has raised a total of $2.8 million in funding and operates in Colombia and Mexico.
This month the company announced that it had been acquired by fellow logtech company clicOH and its team of 270 employees. "We found that the best way to expand into Colombia was to acquire Logysto because it has state-of-the-art technology and great knowledge of the local eCommerce business that will lead us faster to our main goal: to provide high-quality integrated eCommerce logistics services," said Emiliano Segura, co-founder of clicOH.
---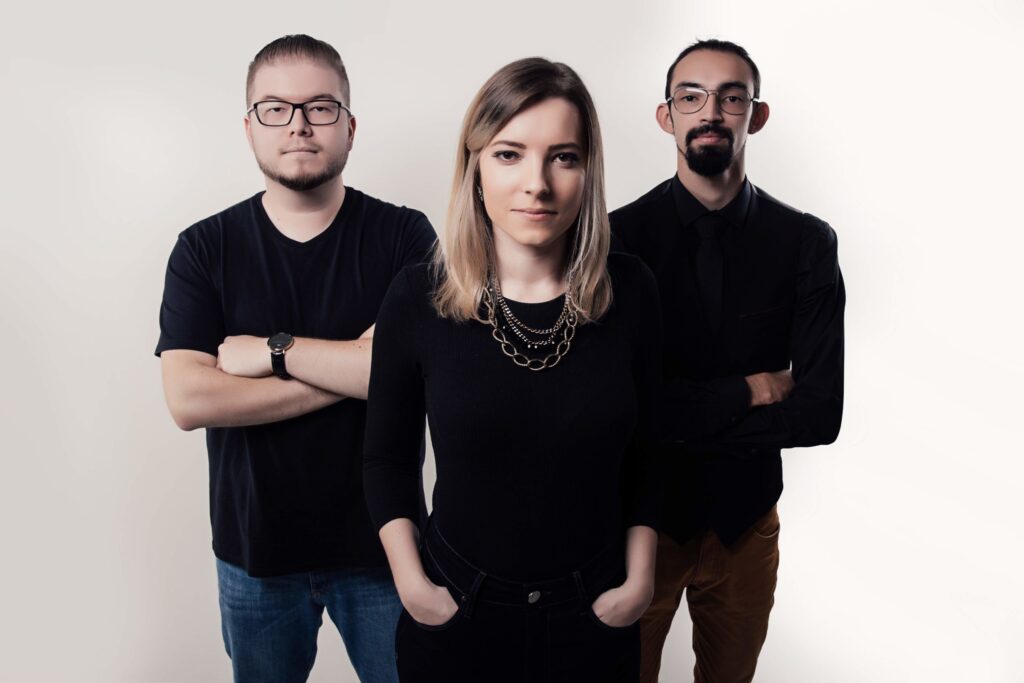 This Brazilian startup founded in 2016, offers a real-time temperature and humidity monitoring system that allows for preventive action to avoid loss of loads.
The company offers a fix to the problem of lack of reliable information in the distribution chain.
PackID has raised a total of $1.3M in funding over 4 rounds. Its latest funding was raised on Jul 22, 2020, from a seed round.
---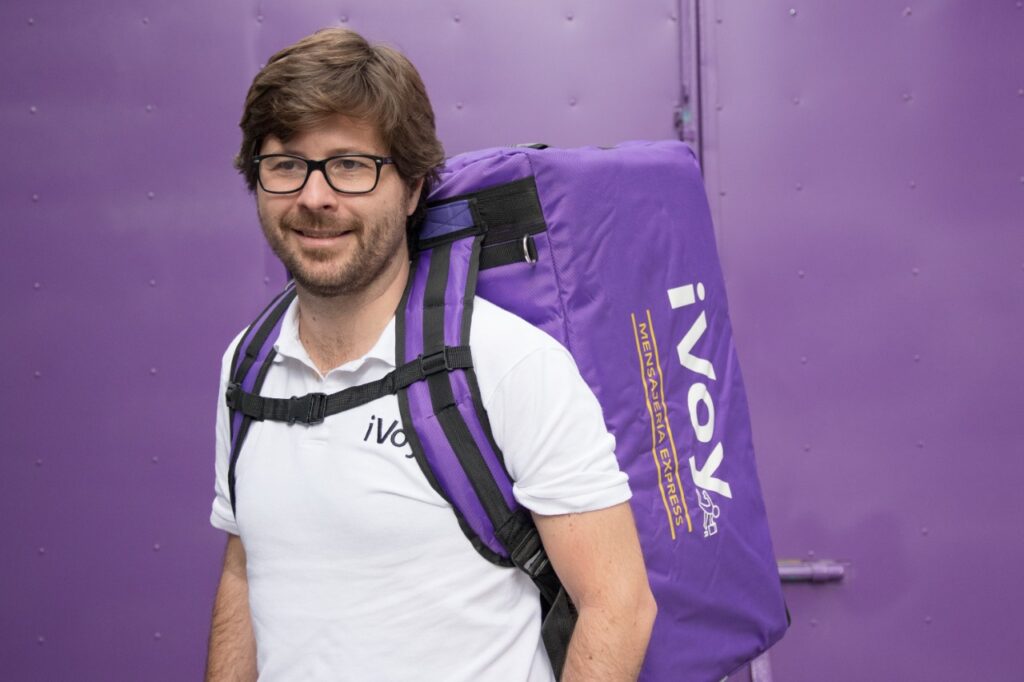 iVoy is a leading next-day delivery startup in Mexico. With the aim to transform Mexico's traditional delivery system, the company operates in Mexico City, Guadalajara, Querétaro, and Toluca and will soon reach Monterrey and Puebla. This is in line with its goals to and multiply its current record of 10 million shipments carried out.
"We are transforming our business philosophy and an optimization of our technologies, which will allow us to make shipments easier for any company and connect all of Mexico," said Belén Meza, Chief Human Resources Officer at iVoy.
The company raised an undisclosed amount of funding in 2021 and currently operates in Mexico City and Guadalajara, with over 7 million deliveries nationwide.
---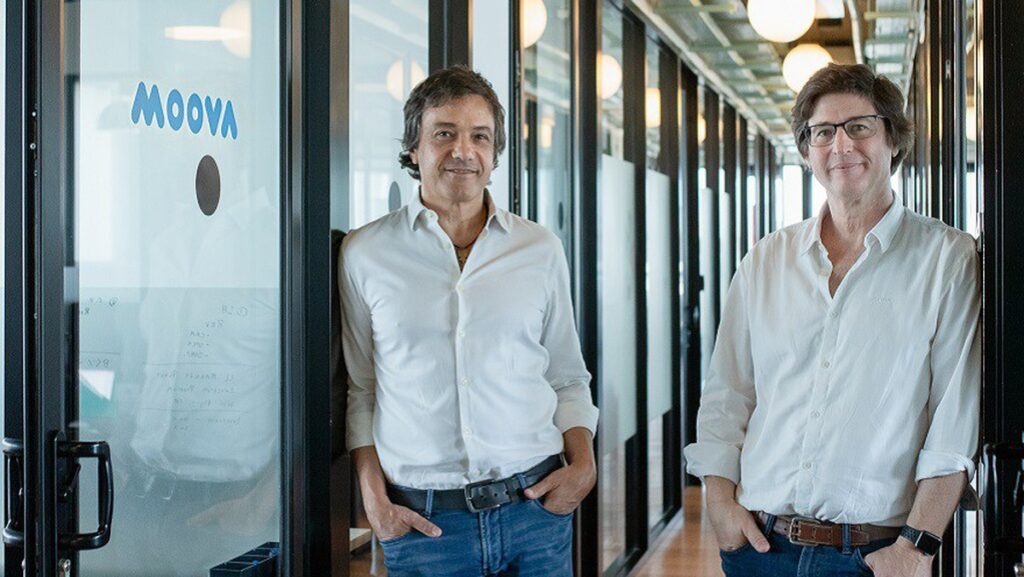 Founded in 2018 in Argentina, Moova tracks idle capacity in courier fleets or established logistics companies and transforms it into highly efficient, low-cost parcel delivery solutions. Moova was selected for the second time among the most innovative companies in the international G20 forum that took place from September 2 to 4 of, 2022, in Bali, Indonesia.
It recently announced a strategic investment of US$10 million, led by some of Latin America's leading investors and growth accelerators, to continue consolidating its position as the logistics technology leader in the region and to develop its SaaS platform expansion plan.
With operations in Argentina, Bolivia, Chile, Colombia, Guatemala, Mexico, Peru, and Uruguay, the company uses machine learning and AI to reduce last-mile delivery inefficiencies and select the most efficient routes for movers.
---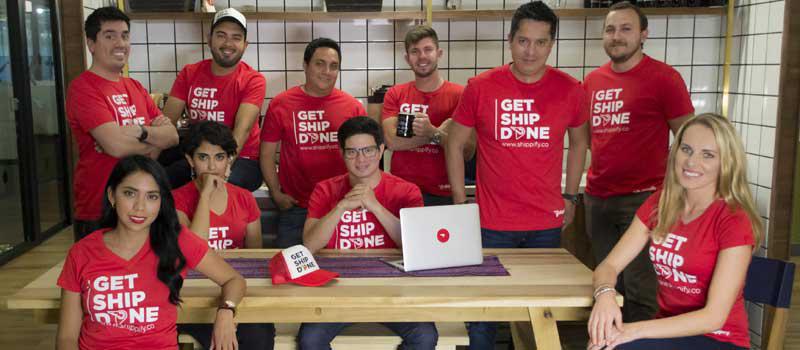 Shippify, the logistics startup founded in 2014 by two Ecuadorians and is headquartered in Belo Horizonte, Brazil, wants to solve the same-day delivery challenge across Latin America.
Their technology connects a community of motorcyclists, car and van drivers , with companies that need to fulfill same-day or scheduled deliveries, reverse logistics, or replenishment.
Shippify's solution provides the API and tools that allow businesses to create their own point-to-point delivery experience, managing, optimizing, and controlling every detail of their daily deliveries and supply chain.
Shippify operates in Chile, Colombia, Ecuador, and Brazil.
---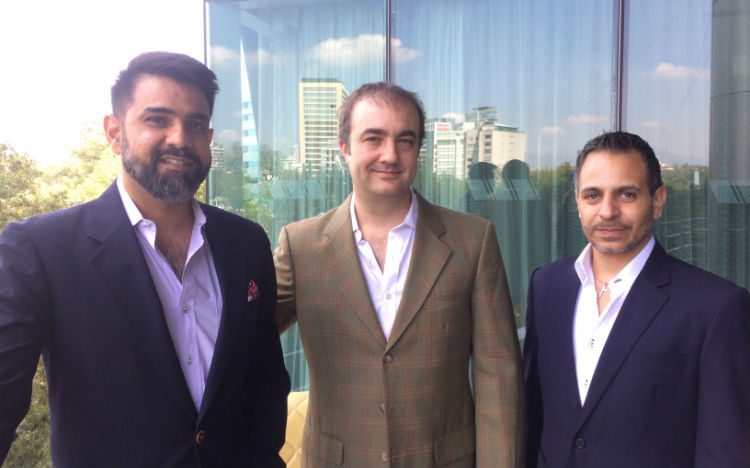 Pikkop is a Mexican software company that helps reduce friction in the shipping and parcel process.
The company aims to solve the problems of picking, packing, and shipping in Mexico. Its software generates guides and provides statistics and data covering ; complete management of logistics — from receipt of the product to shipment.
The platform targets the first part of the shipping process of a product, such as collection, packaging, and storage. Pikkop has more than 5,000 customers in Mexico, of which 80% have B2C operations.
---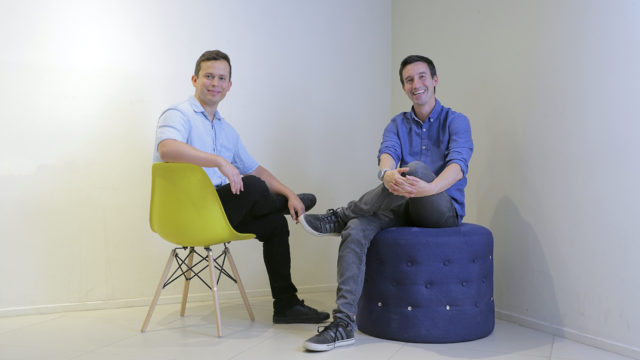 Chilean startup Mudango wants to to digitize moving services in Latin America. With operations in Chile, Mexico, Colombia, Peru, Ecuador and Brazil, Mundango allows
Its users and prepare their moves with different suppliers in the city at the price they need.
Mudango wants to reinvent the household moving experience by providing price transparency within the industry. .
---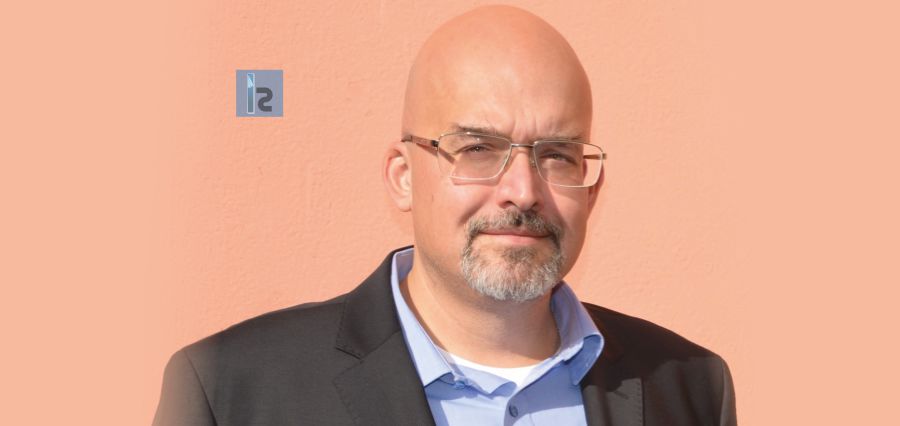 Founded in Bulgaria, Transmetrics optimizes transport planning by leveraging predictive analytics and machine learning. The startup uses artificial intelligence to ensure the highest operational benefits and reduced environmental impact. .
Its solution has delivered significant benefits to top-tier logistics companies worldwide. This European startup is currently expanding its technology services to LatAm countries.
Disclaimer: This article mentions clients of an Espacio portfolio company.