Two candidates remain after the first round of voting in Guatemala on Sunday, June 16. Social democrat Sandra Torres took the top spot with 25 percent of the vote, and conservative Alejandro Giammattei came second with 14 percent.
According to the Supreme Electoral Tribune, overall voting turnout rate was low at 53 percent, and over 13 percent of votes were blank or spoiled.
Because no candidate received a majority, a second and final vote between Torres and Giammattei will take place Sunday, August 11, and the chosen president will take office in January 2020.
We take a look at both candidates' profiles, their proposals and how they plan to address issues of corruption and the International Commission Against Impunity in Guatemala (CICIG), whose current mandate is set to expire in September.
Sandra Torres – UNE (National Unity of Hope)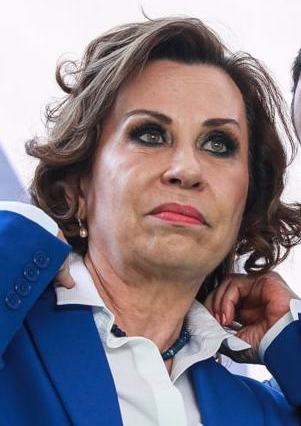 Torres, the former first lady, is a polarizing candidate, making a second round extremely unpredictable. Even though she managed to accrue the most votes in the first round of voting, this does not guarantee a win for her in the second round. Paradoxically, according to America's Quarterly, she has the highest rejection rate of all candidates, and a La Prensa poll found that half of Guatemalans would "never" vote for her.
This is her third attempt at running for president– she was also in the run-off vote in 2015, but lost to Jimmy Morales by almost 40 percent.
Torres has proposed reforms in the health and education sectors, and also plans to create jobs to stem the flow of migrants towards the United States. This aligns with her previous work as first lady to President Álvaro Colom, when she spearheaded numerous social initiatives that made it easier for low-income families to access food, education and health services. This gained her a strong support base in rural areas.
When it comes to security, Torres has stated that she wants to increase military presence on the streets, something that current president Morales scaled back just last year.
Torres has been accused of the legal charges of criminal association and illicitly funding her 2015 presidential campaign, but cannot be investigated as a Supreme Court ruling gives immunity to presidential candidates. Her stance towards the CICIG is unclear. She has publicly criticized the commission for releasing corruption allegations during the elections, calling it an "attack against democracy," but she has not stated that she would get rid of it completely.
She is against gay marriage, abortion and sexual education, like the majority of other presidential candidates in this year's elections.
Alejandro Giammattei – Vamos (Let's go)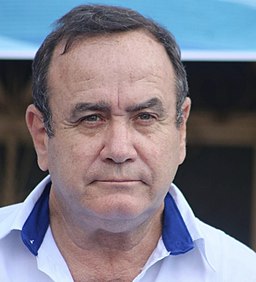 Giammattei has run in every presidential election since 2007. Each presidential bid, however, has been with a different political party. Speaking to Guatemalan radio station Emisoras Unidas, Giammattei laid out his potential presidential proposals.
"First, make Guatemala a destination for investment," he said. "Second, create a guarantee fund for rural development. Third, promote micro, small and medium-sized businesses." In his conversation with the radio programme, he offered to restore the social initiatives inaugurated during the UNE presidency by Torres — some of which were discontinued during Otto Pérez Molina's presidency — but added that he would make improvements to them.
Previously director of the National Penitentiary System, Giammattei takes a hardline stance on criminality through his proposal to bring back the death penalty. He also plans to restructure the civil police, increase the number of soldiers, and construct more prisons to prevent overcrowding.
Like Torres, he also opposes gay marriage, sexual education and abortion.
Although exonerated in 2012, Giammattei was accused of carrying out extrajudicial killings to regain order when officials lost control of a Guatemalan prison and served ten months in a pre-trial detention in 2010. The Guatemalan Prosecutor's office also accused him of criminal association, reported Nómada, but he has repeatedly denied this. He has officially stated that he will not renew the CICIG's mandate, but has promised to combat "the cursed and disgusting corruption that has robbed so much from [Guatemalans]" in security, employment, education and health."
Having only gained 14 percent of Guatemalans' votes, Giammattei is the underdog in this race, but the strong anti-vote for Torres could help him secure the presidency.