Venezuela's self-declared interim president, Juan Guaidó, on Sunday urged European leaders to "legitimize" his foreign representatives in those countries. The call highlights the precarious position of his "diplomats" on the continent, which are not officially recognized as ambassadors and lack the traditional resources allotted to foreign service members.
"I always call this entrepreneurial diplomacy," said William Dávila Valeri, Guaidó's designated "emissary" to Austria, Croatia, Slovenia and Slovakia, during an interview with Latin America Reports in April at the Horasis Global Meeting.
Davila, whose father is a member of Venezuela's National Assembly, is the current Executive Director of Corporate Relations at Madrid's IE Business School. He travels to Vienna every couple of weeks for unofficial diplomatic meetings and said he maintains close contact with his foreign service counterparts in the countries in which he's posted.
Communicating back to Guaidó's cabinet in Venezuela is done via messenger apps WhatsApp and Telegram. "There's no other way," said Davila of the rudimentary communication methods utilized by Guaidó's foreign representatives. "You have to deal with what you have … We are becoming more sophisticated in that sense, but we have to deal with what we have, and luckily today we have a lot of over-the-counter tools that we have to take advantage of."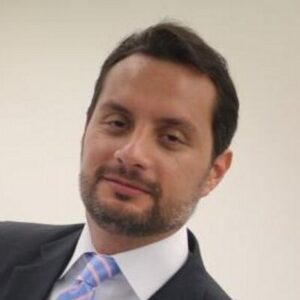 Despite the geographical and communications challenges he faces, Davila keeps his sights set on his objectives. Chiefly, his mission to gain full diplomatic recognition of Guaidó's representatives to the European Union; building a new diplomatic service on behalf of Guaidó's government; and removing the diplomatic status of ambassadors of Venezuelan President Nicolás Maduro's government.
Although the EU Parliament recognized Guaidó as Venezuela's de facto head of state on Jan. 31, not all member nations have recognized Guaidó as the legitimate leader. Italy, Greece, Cypress and Slovakia do not recognize Guaidó, but have not shown support for Maduro either. And European countries have fallen just short of recognizing Guaidó's representatives as official ambassadors, rather referring to them as emissaries, or in the case of Spain, "special envoy of the interim president," and in Germany as, "personal representative of interim President Juan Guaidó."
This lack of official recognition leaves Guaidó's representatives "acting more as lobbyists than emissaries," wrote Anthony Faiola and Marissa J. Lang for The Washington Post, noting that in many cases they pay for their own travel and coexist in the same capitals as Maduro's ambassadors.
In Vienna, Davila's counterpart in Maduro's government, Ambassador Jesse Chacón, told Latin America Reports in a phone interview, "In no [European] country is there recognition of any of the people that were designated by Mr. Guaidó beyond any informal relationship that could exist … I remain the ambassador to Austria. This has not changed at any moment."
(A representative for the Director for Americas in Austria's Ministry of Foreign Affairs did not respond to requests for comment).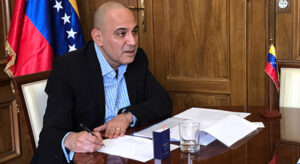 As Guaidó's opposition movement sputters at home — most recently after a failed uprising on April 30 — the situation becomes more precarious for his emissaries in Europe.
"This has become very messy," said Julia Buxton, a Venezuela expert and professor at the School of Public Policy at Central European University. "Those European governments that moved to recognize Guaidó are having to deal with the operational and diplomatic fallout of Maduro still being in power."
Of his mission to gain full diplomatic recognition in the EU, Davila and his fellow emissaries may have to wait for their luck to shift back home in Venezuela.
According to Buxton, in recognizing Guaidó, many European countries did not anticipate these unofficial diplomatic appointments which are now posing protocol problems. And although EU member nations are taking meetings with Guaidó's emissaries, they are doing so behind closed doors and through informal channels; not how Guaidó's team would have hoped.
"I do not expect the situation to change until the political situation in Venezuela comes to some form of resolution," said Buxton. Because Guaidó currently controls neither territory nor does he oversee business of the State, "[his emissaries] can offer no assistance to nationals overseas, they cannot issue passports or visas, they cannot formalize bilateral or multilateral arrangements. Instead, much like the decision by EU governments to recognize Guaidó, they serve a purely symbolic function."
Read more: